Herbalife Q3 Revenue $1.2 Billion – 1,1 Million Reps Resigned YTD
October 29, 2013
By Team Business For Home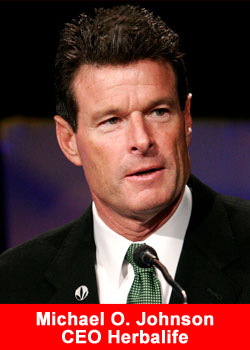 Is Herbalife's break-away compensation plan the reason reps are leaving the company in droves?
Total distributors increased Q over Q from 3.4 million to 3.6 million.
The company recruited 570,000 new members implying that 370,000 Members resigned during the quarter.
Year To Date 1,160,000 distributors have resigned from Herbalife, a huge number. Why?
Jason Fisher, a former international Millionaire Team member for Herbalife International, might hit the nail:
The problem is once you have someone reach the Supervisor rank, their volume no longer counts as part of your personal volume to meet your 2500 volume points.

One of the biggest downfalls I have seen as many other former leaders is the breakaway situation and it can be a scary thing.

So where the Herbalife Compensation Plan gets tricky is the piece that once the person breaks away, you have to replace the volume that just broke away because you still have to maintain your 2500 volume points monthly in order to earn off of those breakaway Supervisors.

So I want you to just understand that one of the biggest problems in the industry – and this has nothing to do with just Herbalife. A lot of companies operate under these guidelines, and the majority of people that are part-time in this business, they have a hard time retailing $2500 a month, retailing and wholesaling $2500 a month.
Herbalife Ltd. Announces Record Third Quarter 2013 and Introduces 2014 Earnings Guidance.
Third quarter worldwide volume growth of 13 percent compared to the prior year period.
Third quarter adjusted1 EPS of $1.41 increased 44 percent compared to the prior year period.
Raising FY'13 guidance and introducing FY'14 adjusted EPS guidance to a range of $5.45 to $5.65.
Generated $226 million in operating cash flow during the third quarter.
Board of directors approved a $0.30 per share quarterly dividend.
Herbalife Ltd. (NYSE: HLF) today reported third quarter net sales of $1.2 billion, reflecting an increase of 19 percent compared to the same time period in 2012 on volume point growth of 13 percent. Adjusted1 net income for the quarter of $152.1 million, or $1.41 per diluted share, compares to the third quarter 2012 net income of $111.9 million and EPS of $0.98, respectively. On an as reported basis, third quarter 2013 EPS of $1.32 increased 35 percent compared to the $0.98 reported in the comparable quarter last year.
We continue to execute on our core strategies and deliver record financial performance, marking our sixteenth consecutive quarter of double-digit top-line growth, said Michael O. Johnson, Herbalife's chairman and CEO. Our initial 2014 guidance demonstrates our belief that the macro trend of global obesity will increase worldwide consumer demand for our products.
For the quarter ended September 30, 2013, the Company generated cash flow from operations of $225.5 million, an increase of 58 percent compared to 2012, repurchased $110 million in common shares outstanding under its share repurchase program, paid dividends of $30.8 million and invested $31.8 million in capital expenditures.
Third Quarter 2013 Key Metrics2,3
Regional Volume Point and Average Active Sales Leader Metrics
Volume Points (Mil)
Average Active Sales Leaders
Region
3Q'13
Yr/Yr % Chg
3Q'13
Yr/Yr % Chg
North America
314.0
9
%
74,085
9
%
Asia Pacific
296.2
-3
%
72,886
10
%
EMEA
173.5
19
%
50,720
13
%
Mexico
219.4
4
%
64,633
8
%
South & Central America
245.2
32
%
60,007
29
%
China
97.4
71
%
15,882
25
%
Worldwide Total
1,345.7
13
%
326,797
13
%