President Of Colombia Orders WCM777 Investigation
October 28, 2013
By Team Business For Home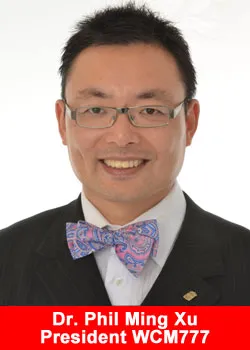 Behind MLM breaks the story:
According to the WCM777 website:
WCM777 Limited, invested by World Capital Market Inc. (WCM) and registered in Hong Kong Special Administrative Region, is leading the social capital revolution after the Facebook social networks revolution.
It is aimed to create a trustworthy and common wealth community by integrating social networks, E-commerce, offline marketplace, cloud computing technology and a customer loyalty points program.
On the 26th of October Columbian news network Noticias Uno ("News One), aired on the "Canal Uno" (Channel One) network), ran a story about Ponzi investment scheme WCM777 being a pyramid scheme.
WCM777 offers affiliate investors five levels to invest at, each guaranteeing a >100% ROI after 100 days.
The Ponzi element comes into play as WCM777′s ROIs are paid out of newly invested affiliate money. With no other recorded source of revenue, WCM777 simply takes newly invested affiliate money and pays it out to existing investors.
Additionally WCM777 also pays out referral commissions on the investments made by recruited affiliates, paid out down six levels of recruitment.
This introduces a pyramid scheme element to the business model, rendering it a Ponzi pyramid hybrid (see full BehindMLM WCM777 review here).
In response to Noticias Uno's WCM777 report, Colombian President Juan Manuel Santos took to Twitter to personally request a WCM777 police investigation.