USANA Net Sales Increases To $173.7 Million
October 23, 2013
By Tina Williams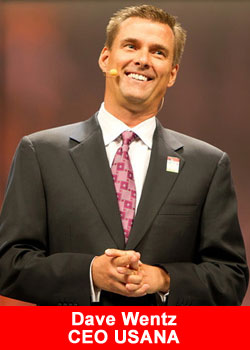 USANA Health Sciences, Inc. today announced financial results for its fiscal third quarter ended September 28, 2013.
Financial Performance
For the third quarter of 2013, net sales increased by 5.2% to $173.7 million, compared with $165.2 million in the prior-year period. The growth in net sales was driven by increases in both the Company's Asia Pacific and North America/Europe regions.
Net sales for the quarter were negatively impacted by: an estimated $5.9 million due to the worldwide policy changes that the Company implemented at the end of the second quarter of this year, which require customers to purchase products in their home markets; $4.6 million due to the strategic price discounts that the Company announced at its International Convention in August and earlier this year; and $2.0 million due to changes in currency exchange rates.
About USANA
Founded in 1992, USANA Health Sciences (NYSE: USNA) is a U.S.-based nutritional company that manufactures high-quality supplements and personal care, energy and weight-management products in its FDA-registered facility in Salt Lake City.
USANA's products, used by more than 600 professional athletes, are developed by the company's award-winning team of scientists and sold directly to Preferred Customers and Associates in 19 international markets.
USANA Top Earners est. earnings:
[private_platinum]
[/private_platinum]