ViSalus Reaches More Than 1 Million Bowls of Vi Crunch Sold in North America
October 29, 2013
By Team Business For Home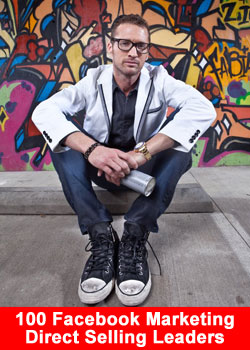 ViSalus, Inc., the company behind the #1 90-Day weight-loss and fitness challenge platform in North America, announced today that they have reached a new milestone with more than one million bowls of Vi Crunch((TM)) Protein Super Cereal sold in North America since the product's introduction to consumers in September 2013.
To celebrate the momentous occasion, ViSalus awarded the lucky consumer who purchased the one-millionth bowl with a one-year supply of Vi Crunch cereal.
An innovative protein super cereal, Vi Crunch satisfies the need for texture crunch, which is lacking in many shake-focused meal plans, while delivering tasty yet serious nutrition to help individuals fuel their weight-loss and fitness results.
Packed with 12 grams of cutting-edge Fi-Sorb((TM)) protein blend and five grams of prebiotic fiber per serving, Vi Crunch is a healthy way to start the day, provide energy and help people achieve their Body by Vi Challenge((TM)) goals.
Vi Crunch is revolutionizing breakfast and consumers are loving it. ViSalus' widespread popularity can be attributed to its brand strength among consumers who want to transform their health, said Ryan Blair, ViSalus Co-Founder and CEO.

Eating a nutritious breakfast daily is an important part of your overall health, not only to reset your metabolism but to stay on track and make healthy decisions the rest of the day.
Blair recently appeared on Los Angeles' KTLA News to talk about the benefits of breakfast. To view the interview, visit: https://bit.ly/1bfNuAa
While cereal remains the most popular breakfast food, many are loaded with sugar and are low in nutrition. Vi Crunch changes the cereal category with a product that delivers maximum nutrition and contains no artificial colors, flavors, sweeteners or preservatives, and is low in sugar, sodium and fat.
Vi Crunch is available at vicrunch.com as an add-on order to the five Body by Vi 90-Day Challenge kits – Balance, Shape, Core, Transformation and Fit.
About ViSalus
ViSalus, Inc. is a healthy lifestyle company that is dedicated to Taking Weight Off the World.((TM)) One person at a time. 10 lbs. at a time. Founded in 2005, ViSalus develops quality weight-management products and nutritional supplements that it markets and sells direct-to-consumers through an international sales force of independent promoters.
ViSalus markets its products in North America under the ViSalus(®) brand, and in the United Kingdom under the Vi((TM)) brand through the Body by Vi Challenge((TM)). ViSalus is headquartered in Los Angeles, California and Troy, Michigan and is majority-owned by Blyth, Inc. (NYSE: BTH). For more information about the company visit vi.com and follow the Vi-Community on Facebook and Twitter.