1.2 Million Votes Cast For ViSalus Vi Model Finalists
November 13, 2013
By Team Business For Home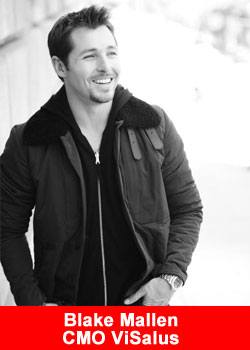 Breaking all prior records, this year's third annual ViSalus Vi Model competition will put 58 international finalists in the limelight when they take the stage during ViSalus' National Success Training (NST) event in Atlanta, November 15-17, 2013.
845 hopeful Vi Model contestants entered the international contest, which searched for individuals using ViSalus products to reach their Body by Vi Challenge((TM)) goal. More than 1.2 million votes and an independent judging panel selected the finalists from a pool that included USA, Latino, Canadian, Canadian French and United Kingdom.
Hosted by E! News' Terrence J, the Vi Model 2014 competition will crown ten winners. The five men and five women will earn the Vi Model title and be featured on the covers of three regionally relevant versions of The Challenge Magazine, on newsstands January 2014. Winners will also receive an exclusive contract with top fitness modeling agency, Silver Model Management, and a photo shoot with acclaimed photographer, Mike Ruiz, who has appeared on numerous television shows, including America's Next Top Model.
At Vi, we believe every Customer who takes on the Body by Vi Challenge to improve their health is a hero. That's why, when it came to selecting who would appear on the cover of The Challenge Magazine, we looked for real people who achieved real results on The Challenge, said Blake Mallen, ViSalus Co-Founder and CMO.
And while all the entries and over 1 million votes are exciting, we are even more excited about all the people who were inspired to make their own health a priority and take on The Challenge. I can't wait to see who our Vi Model winners are at NST Atlanta!
Each of the finalists (in alphabetical order by category) is featured at visalus.com/vimodel. The finalists take the stage the afternoon of November 16, 2014. For tickets or more information, visit the ViSalus NST Atlanta Web site.
About ViSalus
ViSalus, Inc. is a healthy lifestyle company that is dedicated to Taking Weight Off The World.((TM)) One person at a time. 10 lbs. at a time. Founded in 2005, ViSalus develops quality weight-management products and nutritional supplements that it markets and sells direct-to-consumers through an international sales force of independent promoters.
ViSalus markets its products in North America under the ViSalus(®) brand and in the United Kingdom under the Vi((TM)) brand, through the Body by Vi Challenge((TM)). ViSalus is headquartered in Los Angeles, California and Troy, Michigan and is majority-owned by Blyth, Inc. (NYSE: BTH). For more information about the company visit vi.com and follow the Vi-Community on Facebook and Twitter.