Amway Donates $100,000 To Typhoon Haiyan Recovery Efforts In Philippines
November 12, 2013
By Team Business For Home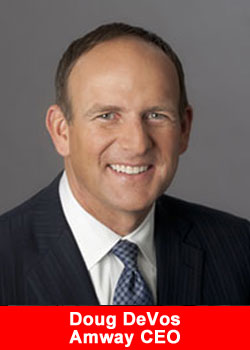 Direct sales giant Amway says it will donate $100,000 in cash and product to support relief and recovery efforts in the Philippines following Typhoon Haiyan, one of the strongest storms in recorded history.
Typhoon Haiyan hit the eastern seaboard of the Philippine archipelago Nov. 8 and quickly barreled across its central islands before exiting into the South China Sea, packing winds of 147 miles per hour that gusted to 170 mph, and a storm surge that caused sea waters to rise 20 feet, according to the Associated Press.
The storm wiped away buildings and leveled seaside homes. Most of the deaths and destruction were on Leyte Island, where the city of Tacloban, which has a population of 200,000 people, is located.
Officials estimates the death toll at between 2,000 to 10,000 people.
Amway distributors and employees will provide the support in partnership with local non-government organizations and relief agencies, especially those which focus on children, in alignment with the Ada company's One by One Campaign for Children.
Our hearts go out to the people of the Philippines who are dealing with the catastrophic damage caused by Typhoon Haiyan," said Jim Payne, regional president of the Asia Pacific region for Amway. "We are assessing the situation with our team at Amway Philippines and are prepared to provide additional assistance as we learn the status and needs of the affected areas."
Amway has about 120 employees in the Philippines, at company headquarters in Manila and at business and distribution centers in Cagayan De Oro, Cebu, Davao City, Mandaluyong City and Pangasinan.
The Ada-based company has confirmed that its employees in The Philippines are safe and continues to check on the status of the 60,000 Amway distributors who sell the company's household, health supplements and beauty products.
Amway has operated in the Philippines since 1997. The affiliate saw a 24 percent increase in sales in 2012, and expected that double-digit growth to continue in 2013.