Herbalife Opens In Cambodia
November 1, 2013
By Tina Williams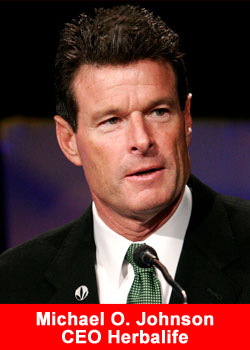 Herbalife Ltd. a global nutrition company, is pleased to announce that it will begin operations in Cambodia, effective November 1st, 2013. A distribution center where independent distributors can pick up and order products will open in the capital city of Phnom Penh.
With a population of approximately 15.2 million, Cambodia represents further penetration in the company's Asia Pacific region, which is led by Senior Vice President and Managing Director William M. Rahn.
Herbalife is honoured to be launching our business in Cambodia and to introduce good nutrition and health to Cambodian consumers. Herbalife is represented in 14 countries in Asia Pacific and over 85 countries worldwide. Our focus is to deliver good nutrition through our products, personalized coaching and a social environment that inspires our customers to eat better, engage with each other, maintain a healthy weight and pursue a healthy active lifestyle. We are grateful to the Government of Cambodia for their support and look forward to providing good nutrition to the people of Cambodia, said Rahn.
The country will be the 15th market in the company's Asia Pacific region, and the 89th country overall. Led by Dr. Thang Nguyen, Director/General Manager, Vietnam and Cambodia, the country general manager is Thang Bui, who joined Herbalife Cambodia after serving 4 years as National Sales Manager with Herbalife Vietnam.
Nutrition products available at launch include the company's flagship Formula 1 Nutritional Healthy Meal Shake Mix in three flavors, Personalized Protein Powder and Herbal Tea Concentrate original flavor. The company plans to expand its product line and will include personal care products in the near future to serve the Cambodian population.
About Herbalife
Herbalife Ltd. is a global nutrition company that sells weight-management, nutrition, and personal care products intended to support a healthy lifestyle. Herbalife products are sold in more than 85 countries to and through a network of independent distributors. The company supports the Herbalife Family Foundation and its Casa Herbalife program to help bring good nutrition to children.