LifeVantage Paid Out $91+ Million In Distributor Earnings
November 9, 2013
By Team Business For Home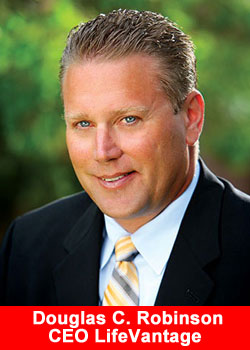 LifeVantage has disclosed it distributor earnings for the period September 1, 2012 to August 31, 2103. Total amount is $91+ million. According to the distributor compensation summary:
Distributors can earn commissions based on the sale of products by Distributors in his/her network of sponsored Distributors in all countries where the Company does business. The Company also sells promotional materials that do not generate commissions for Distributors.
For the period September 1, 2012 through August 31, 2013, the Company paid approximately $91,978,180 in com- missions and sales compensation globally. The following table shows the average commissions paid during the period
(September 1, 2012 through August 31, 2013) to Distributors at various ranks in the LifeVantage Compensation Plan, including the average percentage of total active Distributors and the average earned commissions at each level.
The average commission paid to active Distributors each month was $285.48, or $3,425.75 on an annualized basis. Note that these figures do not represent a Distributor's profit, as they do not consider expenses incurred by a Distributor in the promotion of his/her business and do not include retail markup income.
For purposes of this summary, an "Active Distributor" is a Distributor who placed an order for products or promotional materials during the most recent three-month period. In the United States, the Company had approximately 67,000 Active Distributors as of the end of its most recent Fiscal Year 2013 (July 1, 2012 – June 30, 2013).