Mannatech Launches Uth Skin Care Line
November 13, 2013
By Tina Williams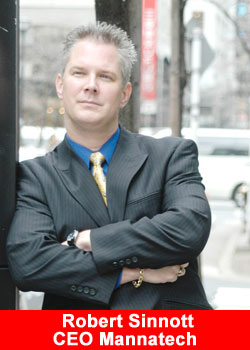 Mannatech Incorporated the founder of the Mission 5 Million social entrepreneurial movement and leading innovator of naturally-sourced supplements based on Real Food Technology solutions, launched Uth Advanced Skin Matrix Rejuvenation Creme,a revolutionary new skin care product based on their pioneering work in the science of glycobiology.
Uth pronounced youth, symbolizes ageless beauty whose time has come. The official launch of the skin care product took place at Mannatech's M5m Uth Leadership Experience event in Frisco, Texas on November 9th, 2013. From November 1-7, the product was available for pre-order sales and pre-sales exceeded management expectations. Uth will be available to the public for purchase later this week.
Uth Skin Rejuvenation Crème releases your body's natural ability to support beautiful, healthy skin through a new, patented microsphere delivery system that nourishes your skin with youth-inducing ingredients in a time-released pattern. This pattern optimizes the natural production of skin cells at all levels by delivering naturally sourced, complex sugars called glycans found in Manapol powder. The science of glycobiology is uncovering the way our bodies work at the cellular level. New research in this field has unlocked the knowledge of why our skin loses youthfulness as we age, and more importantly, how glycans provide the network that allows cells to communicate and spark our skin's natural ability to strengthen itself. The science of glycobiology has decoded the secrets to healthier, younger-looking skin. Those discoveries are now available in Mannatech's new product Uth.
Mannatech's research and development team worked closely with internationally renowned dermatologist, Dr. Martin Kassir, to develop Mannatech's Uth Skin Rejuvenation Crème. Dr. Kassir utilized his extensive experience and research to mastermind the formulation in combination with Mannatech's advanced glyconutrient technology. Dr. Kassir is double-board certified in both dermatology and internal medicine and specializes in cosmetic dermatology and laser procedures. His dermatology practice, in Dallas and New York City, caters to national and international clientele. Dr. Kassir has a B.A. from University of Texas at Austin; an M.D. from UT Southwestern Medical Center in Dallas; and residencies from UT Southwestern Medical Center (internal medicine), and Kansas University Medical Center (dermatology), Kansas City.
About Mannatech
Mannatech, Incorporated, develops high-quality health, weight and fitness, and skin care products that are based on the solid foundation of nutritional science and development standards. Mannatech is dedicated to its platform of Social Entrepreneurship based on the foundation of promoting, aiding and optimizing nutrition where it is needed most around the world. Mannatech's proprietary products are available through independent sales Associates around the globe including the United States, Canada, South Africa, Australia, New Zealand, Austria, Denmark, Germany, Norway, Sweden, the Netherlands, the United Kingdom, Japan, Taiwan, Singapore, Estonia, Finland, the Republic of Ireland, Czech Republic, the Republic of Korea, Mexico, Namibia, Hong Kong and Ukraine.