Sherry Zhao – Global Wealth Trade Top Earner Interview
November 15, 2013
By Team Business For Home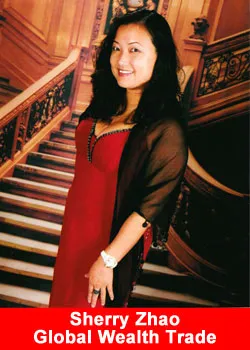 Sherry Zhao from Toronto, Canada joined Global Wealth Trade (GWT) in 2007.
She has been able to earn true Residual Income and achieve her Financial Freedom. GWT has also recognized her with many awards including:
The most honorable award – President's Cup in 2009; the Elite Leadership Award in 2011; the USA Top Earner award in 2012 and Sherry is also recognized as the FIRST Female Regional Ambassador of the company.
Sherry is married and resides with her husband in Long Beach, California, USA.
Ted Nuyten had the honor to interview Sherry Zhao:
Sherry, how did you got involved into the Network Marketing industry and, who invited you?
My first network marketing experience was about 11 years ago. A friend of mine asked me to give her some opinion on a business that she was introduced to. I went to the presentation with her. I was very impressed with the business model, so I joined.
This being my first business experience, I didn't make any money however, I learned a lot about networking, business models, team work and the network marketing industry.
What attracted you in the MLM business model?
I read a book called "Rich Dad, Poor Dad", by Robert Kiyosaki, before I was introduced to my first network marketing business. The concept of the book is to teach people how to create Financial Freedom through Real Estate investments. However, I quickly realized that you need to have substantial initial investment and good credit to get into the Real Estate Market, in my opinion.
What attracted me to the MLM business model is that I realized unlike the Real Estate investment, you can get into a business with very small investment and make huge potential residual income.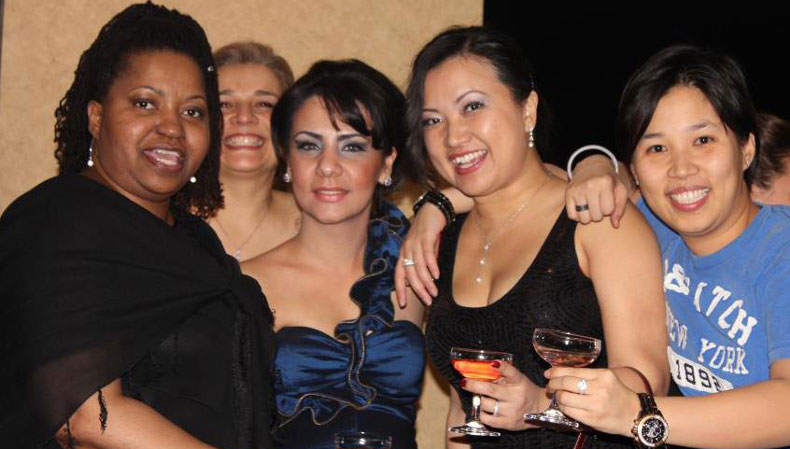 Was the industry/concept all it had promised to be?
This is a very good question, Ted. I think the industry / concept is excellent, but I don't believe the industry / concept had promised us anything to begin with. Just like our CEO, Mr. Ramin Mesgarlou, has always taught us, "If you treat your business like a hobby you will get back hobby income; if you treat it like a business you will get back business income."
There is no company that can guarantee every single distributor success. It depends on each individual's motivation, dedication and action!
Did you sponsor a lot of people in GWT?
Well, I only sponsored 50+ people from the time I had joined the business in Nov 2007. This is what I really like about the Global Wealth Trade business model; we do not need massive distributers to earn huge passive income. Our earning per distributer ratio is one of the highest in the industry.
GWT on Emmy's:
What makes you succesful?
I joined Global Wealth Trade in Toronto, Canada in 2007 when it was a grand floor opportunity. I love every aspect of the Global Wealth Trade business model: The leadership team, the GWT's Free-Flowing Variable Binary Compensation Plan, the Luxury Designer Products (see Video), the system and the culture! Our CEO, Mr. Ramin Mesgarlou and VP, Ms. Sanaz Hooman are my mentors.
I am coachable and allow myself to follow in their footsteps. I am an action taker, not a talker. What makes me successful?
This simple formula: The right timing + The right vehicle + The right you = SUCCESS
Global Wealth Trade Fashion Show 2013:
https://www.youtube.com/watch?v=Wy19CvznX-A
What is the one thing that has contributed the most to you attaining the level of success that you have thus far?
The GWT opportunity! Everything is there to help people become successful. I simply follow the system, am coachable and take massive actions.
Why did you move to California?
My husband is a Korean-American and I am a Chinese -Canadian. We had to make a decision as a couple, in which country was best for us to settle down – Canada or US. A few good reasons convinced me to move over to California.
First of all, my business is global and online, I can live anywhere in the World and still be able to conduct my business. Second, I am making good residual income with GWT. I don't ever have to look for a job. Last but not least, I had always dreamt about living in an ocean view home… Now, we are living at a beautiful condo facing the Ocean in Long Beach, California. Dreams do come true!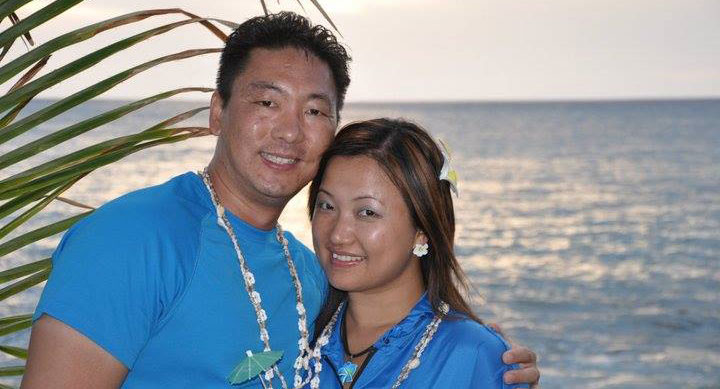 What are your plans for the future?
I am the 1st Female Regional Ambassador of Global Wealth Trade (GWT); as well as the first lady in GWT to reach the Cycle / Day milestone which simply means every morning I wake up I know there is at least $500 deposited in my bank account whether I am working or not or in the country or not.
I would love to help more women in our company reach their Regional, National, even Global Ambassador status and achieve their Cycle / Day target. I will continue to work the business and help others to make great residual income and enjoy their financial freedom. The beauty of our comp plan is that the more people you help to make money, the more money you will make!
Do you have a killer tip for a newbie in the MLM industry?
As a newbie in the industry, I suggest you treat your new MLM business as if you just invested over a million dollars from your own pocket. Most people fail in their MLM business because they didn't treat it seriously enough to make it work! What happens when you invest a lot of money in a business?
You would take it serious… advertising, promoting your products, sharing with everyone you know about your business grand opening and more. Is that not correct?
Contact details Sherry Zhao: