Talk Fusion's Partnership With SPCA Florida Makes Headlines
November 13, 2013
By Team Business For Home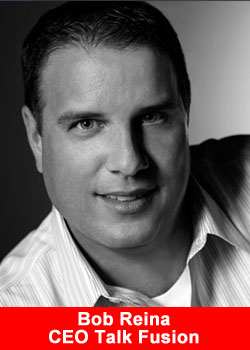 Florida-based video communication and relationship marketing company Talk Fusion made headlines this week by partnering with SPCA Florida to provide temporary shelter for hundreds of stray dogs in the wake of a canine viral outbreak in Hillsborough County.
Due to the discovery of uncommon respiratory viruses, intake facility Hillsborough County Animal Services is temporarily under medical quarantine, and unable to accept any dogs. Working quickly, Talk Fusion—a company with a rich history of supporting both local charities and animal welfare causes in general—partnered with SPCA Florida of neighboring Polk County to set up a temporary emergency shelter in nearby Lakeland to help care for Hillsborough County's stray dogs.
Talk Fusion contributed the funds for a tent, supplies such as food and medication, and compensating SPCA Florida staff members for their time. This responsive joint effort has already inspired headlines and features locally and across the country.
"We're just happy to have the resources and connections to help," said Talk Fusion Founder & CEO Bob Reina. "We have a history working alongside SPCA Florida, and are proud to be called their partners."
Talk Fusion and Mr. Reina regularly garner coverage for their stated commitment to "speaking for those who cannot speak for themselves." Most recently, the company contributed its time and efforts to helping SPCA Florida raise over $300,000—$50,000 of which came from Mr. Reina himself—at the nonprofit's biggest annual fundraiser and first-ever black-tie gala, last month's "Putting On the Ritz" event.
All dogs brought to the temporary shelter will go through Hillsborough County Animal Services' standard intake process. Though no vaccinations exist for the viruses discovered at the facility, the ailments are treatable.
ABOUT TALK FUSION
Talk Fusion is a rapidly growing global company dedicated to changing lives through providing cutting-edge personal and business Video Communication Products and a lucrative business opportunity. Talk Fusion's innovative products are marketed person-to-person by Independent Associates in more than 140 countries.
The company was founded in 2007 by CEO Bob Reina and introduced the world's first Instant Pay Compensation Plan. Talk Fusion adheres to the highest ethical business practices and is an accredited member of the BBB and the prestigious Direct Selling Association (DSA). Reina firmly believes that "with great success comes greater responsibility." To that end, his commitment to giving back has benefited numerous charitable organizations.
Learn more about us at www.TalkFusion.com, www.talkfusiongivesback.com and www.talkfusioninthenews.com and "Like" Talk Fusion at www.facebook.com/TalkFusion.