XANGO And AmeriCares Partner To Aid Malnourished Children In Afghanistan
November 4, 2013
By Team Business For Home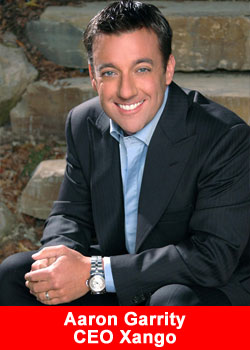 XANGO, a global wellness and direct sales leader, and AmeriCares, a global health and disaster-relief organization, announced recent successes from a multi-year campaign to reduce malnutrition among children in Afghanistan.
Thanks to donations of XANGO Meal Packs, thousands of Afghan children are recovering from malnutrition-induced illnesses and returning to normal weight and health. Afghanistan is one of more than a dozen countries benefitted by the two organizations since 2009.
The Meal Packs have improved the nutrition and health of thousands of hospital patients and refugees in Afghanistan and have proven to be an extremely beneficial product in our constant battle against malnutrition in and around Kabul, explained Dr. Mark Scoffield, MD, CEO of AMOR, the U.S. organization responsible for Afshar Hospital.
Young, malnourished children made critical weight gains and responded more rapidly to medical treatments, and expectant women and nursing mothers began to feel stronger.
We're pleased to work with AmeriCares in distributing XANGO Meal Packs to areas of the world where severe malnutrition causes unneeded suffering for underprivileged children and adults, said XANGO Founder, Chairman & CEO Aaron Garrity.
Everyone at XANGO is driven to change lives and make the world a better place, one person at a time, and our distributors are doing just that.
AmeriCares supports Afshar Hospital through a partnership with American Medical Overseas Relief (AMOR), a California-based non-profit, non-governmental institution.
About XANGO, LLC
A leading global nutrition company, XANGO, LLC, is a recognized leader in health and wellness products. Currently expanding into a wider range of botanicals, XANGO was the first company to market a premium mangosteen beverage, XANGO® Juice, to consumers worldwide. XALO® Ageless by XANGO complements XANGO Juice to fight aging at the cellular level and rejuvenate the body and mind.
XANGO's roster of premium, functional products also includes FAVAO™ by XANGO; the XANGO 3SIXTY5® multi-vitamin with a powerful Active Defense Complex featuring Primactive®; Glimpse® Topical Skin Nutrition; Eleviv® for natural, youthful vigor; Juni™ by XANGO® Family Care with natural, toxin-free personal-care products for the entire family; and the Precis® line of targeted nutritional supplements.
XANGO is privately owned and powered by a global network of more than 2 million independent distributors in the U.S. and more than 40 international markets, including Canada, Mexico, Australia, Japan, Russia, South Africa and more. For details, visit www.xango.com.