Xango Resolved Dispute With Co-founder Bryan Davids
November 24, 2013
By Team Business For Home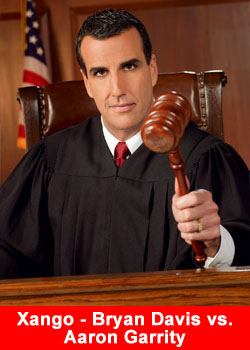 In May 2013, Co-founder Bryan Davids sued Aaron Garrity and Xango.
Heavy allegations such as: Tax Fraud, Money Laundering, Civil Conspiricy, XanGo was involved in a bribing scheme using organized criminal elements to ship XanGo product into Russia without paying Russian customs taxes, misuse of XanGo assets, RICO Fraud Scheme, Racketeering.
According to a Xango Executive the case is resolved:
XANGO, Xango Defendants and Davis are pleased to announce that they have fully resolved all of the disputes and litigation between them.
The terms of the settlement are strictly confidential. The parties are glad that they have been able to reach a satisfactory resolution and they look forward to moving on with their respective interests.