Avon Names Former Procter & Gamble Exec To Board
December 20, 2013
By Tina Williams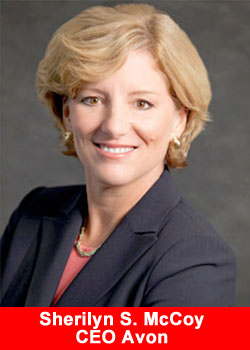 Avon Products Inc. named former Procter & Gamble executive Sara Mathew to its board of directors Wednesday.
The direct beauty products seller said her appointment brings its total board members to 11. She will join the board on Jan. 1.
Mathew, 58, retired this year as CEO of credit and business data provider Dun & Bradstreet Corp. She worked at that company since 2001. Before that, she worked at consumer products company The Procter & Gamble Co. for nearly 20 years in a number of positions.
Avon said earlier this month that it was cutting 650 jobs as part of its ongoing plan cut costs by $400 million.
Shares of New York-based Avon rose 16 cents to close at $17.08 Wednesday.