DubLi Opening More Offices In India
January 25, 2014
By Tina Williams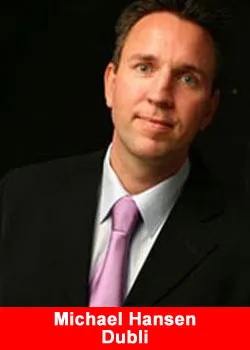 DubLi, a global e-commerce platform, will open offices in India at Mumbai, Delhi and Bangalore by March, Michael Alexander, Vice-President (Sales and Marketing), said.
The US-based company that started its operations in India two years ago has now more than 40,000 Indian brands in its e-commerce platform, he said, adding that the company is also looking at adding more Indian brand partners and vendors with the opening offices. He said that online marketing offers tremendous opportunities especially in the Asia Pacific region which accounts for 44 per cent of the world's Internet usage.
Founded in 2003, DubLi provides Cashback rewards and value-based travel, shopping, and entertainment portals to online customers all over the world through DubLi.com. DubLi.com features thousands of brand name stores and industry-leading travel companies from around the world. DubLi, Inc. also offers entrepreneurs the opportunity to create their own distributor organizations by joining DubLi Network (Dublinetwork.com). The worldwide network of Business Associates who form DubLi Network, the sales and marketing engine for DubLi.com, generates traffic to DubLi.com by using direct selling to market a variety of memberships and packages.
DubLi Partner (Dublipartner.com) offers a cobranded version of its DubLi.com platform that gives participating organizations a professional, reliable web presence while providing access to DubLi's global online Cashback travel, shopping, and entertainment site. DubLi is emerging as a leading provider of innovative travel, shopping, and entertainment solutions to consumers in more than 100 countries.