Net Worth Commerce TV To Feature DubLi, Inc.
January 14, 2014
By Tina Williams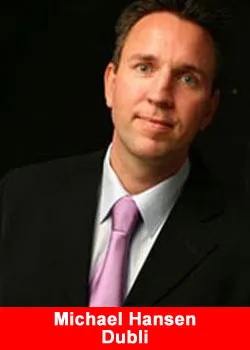 The producers of Net Worth Commerce TV are pleased to announce that DubLi, Inc. will be featured in an upcoming segment on topics, trends, and issues related to "Increasing Revenue through Innovative Online Marketing Technology Solutions" as part of the show's "The Changing Face of Online Marketing" series.
Founded in 2003, DubLi provides Cashback rewards and value-based travel, shopping, and entertainment portals to online customers all over the world through DubLi.com. DubLi.com features thousands of brand name stores and industry-leading travel companies from around the world. DubLi, Inc. also offers entrepreneurs the opportunity to create their own distributor organizations by joining DubLi Network (Dublinetwork.com). The worldwide network of Business Associates who form DubLi Network, the sales and marketing engine for DubLi.com, generates traffic to DubLi.com by using direct selling to market a variety of memberships and packages.
DubLi Partner (Dublipartner.com) offers a cobranded version of its DubLi.com platform that gives participating organizations a professional, reliable web presence while providing access to DubLi's global online Cashback travel, shopping, and entertainment site. DubLi is emerging as a leading provider of innovative travel, shopping, and entertainment solutions to consumers in more than 100 countries. For more information on DubLi, Inc., please visit https://www.dubli-inc.com
The Net Worth Commerce TV show is a viewer favorite in the technology and finance fields, as well as with managers of all levels and entrepreneurs. It offers new and contemporary formats which keep viewers tuned in with topics ranging from innovative products and technologies to new software, and strategies which help businesses and industries grow, cut costs and improve overall business practices. It is a leader in informative and educational programming.
The program covers many topics in different fields such as technology, finance and business. It explores stories of interest to professionals and introduces the viewer to emerging technologies and companies paving the way with unique products and services. The show is headquartered inSouth Florida and films on location throughout the United States andCanada.