MonaVie Distributor-Athlete Erik Fisher Named To 2014 Olympic Alpine Ski Team
January 30, 2014
By Tina Williams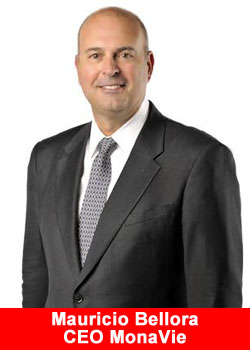 MonaVie distributor-athlete Erik Fisher is set to make his second Olympic Games appearance as a member of the U.S. Alpine Ski Team. The U.S. Ski and Snowboard Association nominated 20 athletes to the U.S. Olympic Alpine Ski Team on Sunday (Jan. 26) who will compete in Sochi next month.
"I'm super excited to be back on team USA for the second time and to represent our amazing country at the Olympic Winter Games," says Fisher. "I can't thank MonaVie enough for the support it has given me over the years and the amazing products that keep my body, mind and spirits in winning form!"
Erik's previous notable accomplishments include:
2010 U.S. Olympic Team Member

2009 World Championships Team Member

2006 NorAm Super G champion

2006 Europa Cup downhill Silver medalist

2005 Junior Worlds downhill Bronze medalist

Multi U.S. National Championship downhill medalist

Multi Junior National champion
Alpine skiing at the 2014 Winter Olympics will be held at the Rosa Khutor Alpine Resort near Krasnaya Polyana, Russia. The ten events are scheduled for February 9–22, 2014.
About Erik Fisher
Erik began skiing with the Bogus Basin Ski School Program at age 3. Even as a youngster, Erik had a need for speed. When free skiing with his dad and mom, they would bribe him with candy to make turns rather than the typical straight line down the mountain. Erik began racing with the Bogus Basin Ski Racing Alliance at age 7. Due to his dad's job transfers, his family moved several times over the next few years. Erik continued his racing career at Snow Bowl, in Flagstaff, Arizona; at Sundance, in Provo Canyon, Utah, and at Park City in Utah. At age 15, his family returned to Idaho. Erik was a Junior Olympic medalist and Junior National medalist. Erik took a post graduate year at Rowmark Ski Academy in Salt Lake City, Utah. In 2004, while at Rowmark, he was named to the development squad for the US Ski Team. He was named to the 2010 Winter Olympic Team, but was unable to compete due to injury.
About MonaVie
Since 2005, MonaVie has developed premium products dedicated to promoting health and wellness worldwide. With distribution in more than 20 markets, MonaVie addresses four key areas necessary for optimal health—Nutrition, Weight, Energy, and Stress—with products made from the best and rarest ingredients on Earth. The products, in conjunction with MonaVie VIEW Antioxidant Scanner, empower people to live healthier, more meaningful lives. That greater meaning is revealed through our heartfelt commitment to doing good in the world and by helping children and families in need through the MORE Project. Start living A More Meaningful Life today and discover the true, life-changing power of MonaVie.