DubLi, Inc. Launches Co-Branded Partner Program
December 4, 2013
By Tina Williams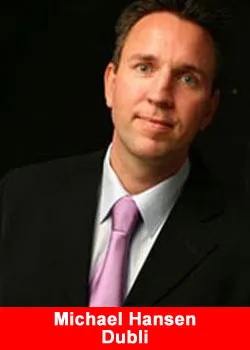 DubLi, Inc., a global marketing company that provides consumers around the world with a variety of innovative online shopping, travel and entertainment opportunities, today announced that it has launched a co-branded Partner Program for companies, organizations and charities around the world to take advantage of DubLi's ecommerce website.
The DubLi Partner Program allows companies and organizations to co-brand DubLi's ecommerce platform. The DubLi Partner Program is designed for companies and organizations of all sizes; to capitalize on the continuous growth of global ecommerce while building customer loyalty and retention. This program allows Partners to monetize their current contact database in a way that does not conflict with their core business and requires minimal organizational resources.
Michael Hansen, Founder, President and Chief Executive Officer of DubLi, Inc., stated, The unprecedented growth in global ecommerce illustrates how businesses increasingly rely on merchandising through the Internet. Online sales represent a tremendous income producing opportunity for all organizations regardless of their core business.
Using DubLi's existing ecommerce platform, organizations can effectively leverage their current customers into additional revenue opportunities. DubLi's Partner Program model has been designed to grow website traffic and convert users to revenue.
The DubLi Partner Program is available to for-profit and non-profit organizations around the world. Since the program's inception at the end of June 2013, the Company has already launched multiple Partner Programs in the US, Denmark, Germany, Italy, Slovenia, Russia, Switzerland and the UK. Active Partner Programs include large international corporations, charities, sports clubs, churches, ministries, local non-profit organizations, individual schools and school districts which use the program for fundraising efforts.
Mr. Hansen continued, We are encouraged by the early acceptance and adoption of the DubLi Partner Program and the interest received from a diverse set of companies and organizations around the world. The DubLi Partner Program supports brand and customer loyalty, encourages better retention rates, while providing charities with the necessary fundraising dollars and corporations with enhanced marketing and service offerings all while allowing their customers to continue doing what they are currently do online — shop and book travel.
About DubLi, Inc.:
DubLi provides Cashback rewards and value-based travel, shopping and entertainment portals to online customers all over the world through DubLi.com. DubLi is a consumer-focused company, where the customer's needs always come first. At DubLi, we believe consumers shop at the same stores they shop normally, find the best deals and then earn Cashback with each purchase. DubLi features thousands of brand name stores and industry-leading travel companies from around the world. DubLi, Inc. also offers entrepreneurs the opportunity to create their own distributor organizations by joining DubLi Network .
The worldwide network of Business Associates who form DubLi Network, the sales and marketing engine for DubLi, generates traffic to DubLi by using direct selling to market a variety of memberships and packages. DubLi Partner offers a co-branded version of its DubLi platform that gives participating organizations a professional, reliable web presence while providing access to DubLi's global online Cashback travel, shopping and entertainment site.
DubLi is emerging as a leading provider of innovative travel, shopping, and entertainment solutions to consumers in more than 100 countries. DubLi, Inc. was founded in 2003 and is headquartered in Boca Raton, Florida.