Vemma Launches New Product
January 12, 2014
By Tina Williams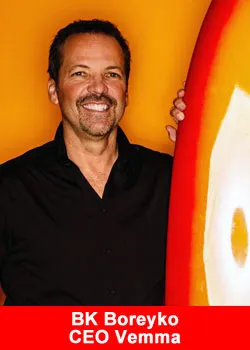 Vemma is pleased to announce the launch of Vemma Renew, the company's newest product in the ready-to-drink functional beverage category. Vemma Renew is a healthy, non carbonated beverage with only 45 calories and 5 grams of all-natural sweeteners packaged in a single-serving can. Boasting a light fruit flavor, high in antioxidants plus silica, this beverage is positioned to reach a health-conscious market with a first-of-its-kind formula.
Vemma Renew contains 2 ounces of the same clinically studied Vemma formula found in the Verve insanely healthy energy drink line of products, plus 20 milligrams of plant-sourced silica, which is known to help maintain healthy skin, nails and hair. Customer interest in the 8.3-ounce beverage stems from a variety of factors, including positive feedback from taste tests, consumer interest in silica, trends in ready-to-drink nutrition, and an ultra-premium formula with an all-natural sweetener blend.
Physician-formulated Vemma Renew provides a full day's vitamin and mineral support in each can and was designed to provide a convenient way to get essential nutrients for maintaining optimal health. The addition of silica along with anti-aging properties and a formula that supports collagen production gives Renew the added benefit of appealing to the beauty-conscious consumer looking for a healthy approach to beauty from the inside out.*
We are excited to offer a product that provides so many benefits in such a refreshing and delicious formula. Renew is the best-tasting health beverage I've ever tried, and it's by far one of the most complete formulas in the industry! You just won't find anything like it, anywhere, commented Vemma Founder and CEO BK Boreyko.
For the packaging, we wanted a refreshing, youthful and healthy look, and chose the color palette carefully, commented Vemma Executive VP of Marketing and Brand Development, Mark Patterson. The packaging needs to resonate with all age groups and across all cultures because this is a nutritional beverage with a lot to offer.
Additional benefits of Vemma Renew are that it contains only 14 grams of carbohydrates (45 calories) per can, and contains no artificial flavors or colors, no caffeine, no high fructose corn syrup, and is non-carbonated and non-GMO. In addition, each refreshing can of Vemma Renew contains 12 full-spectrum vitamins, essential plant-sourced minerals, organic glyconutrient-rich aloe vera, whole-fruit mangosteen and decaffeinated organic green tea extract.
About Vemma
Founded in 2004 by BK Boreyko, Vemma Nutrition Company is rapidly growing as one of the premier industry leaders specializing in premium liquid nutrition. Every week, thousands of new customers experience the positive difference of the clinically studied Vemma formula. The Vemma brands include Verve, a healthy energy drink and Bod-e, a weight loss line. Vemma is headquartered in Scottsdale, Arizona, and distributes its products through a global network of Affiliates.