Amway Spain Grew 8.4% In 2013
February 11, 2014
By Tina Williams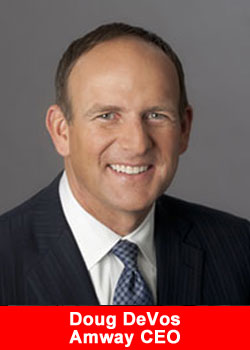 The direct selling company Amway closed 2013 with growth. The company has announced a turnover of 10 M € in Spain last year , representing an increase of 8.4% over the previous period , when he joined 9,22 M €. With these data, Amway in Spain back to growth, and in 2012 its turnover slightly declined 2.2%. According to a company statement, this building gets its nutrition division, which represent 45% of revenues, and cosmetics (25%). In this area include the continuous development of its products 'Artistry' as the collection for the skin care 'Artistry Xtend Youth' and the line 'Artistry Ideal Radiance', to be presented shortly in our country.
A global and international level, Amway has also increased its turnover by 2.6% to reach $ 11,800 M, its highest figure in the last seven years. This figure includes revenue from direct sales operations and other business holdings. As explained by Steve Van Andel, chairman of Amway, the key piece to this positive development lies with the dealers and their more than 21,000 employees.
The company also recognizes the favorable trend in their area of nutrition, leading his banner 'Nutrilite'. Among the star products are plant proteins 'Nutrilite All Plant Protein', 'Nutrilite Daily', 'Nutrilite Double X' and 'Nutrilite BodyKey', a line of products for weight control that come next March to Spain .
In the category of household products, representing 22%, highlights the sharp rise in sales of eSpring, thanks to its introduction into China in late 2012, and the remarkable sales in Asian markets.
In order to meet the growing demand for the company's products, Amway has invested $ 375 M in an ambitious industrial expansion . This plan will be completed in 2015, includes the construction of new production facilities in Vietnam and China, R & D center in China and South Korea and the new facilities in Washington, California and Michigan.