British Police In Jersey Issue TelexFree Scam Warning
February 26, 2014
By Team Business For Home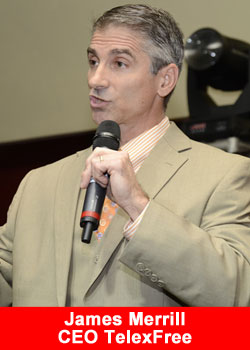 The States of Jersey Police (UK) have been made aware of a potential fraud which is targeting Jersey's Madeiran community.
Guernsey Police have issued a similar appeal.
The scheme is under a company name of TELEXFREE and would require initial investments with the promise of big returns.
The scheme originated from Brazil and is currently being investigated by the Brazilian authorities as it is believed to be fraudulent.
Jersey Police know that islanders have been approached to "invest" in the scheme, but as yet have not had any contact from victims of the scam.
If anyone in Jersey has invested money into a TELEXFREE scheme they should contact the Joint Financial Crimes Unit on Tel: 01534 612250 (during office hours) or Police headquarters on 01534 612612 (at other times).