Herbalife Donated Money To 5 Supportive Hispanic Groups
February 27, 2014
By Team Business For Home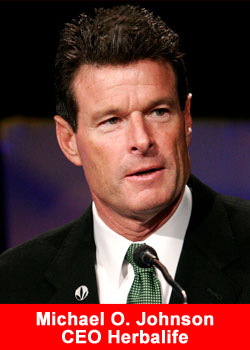 Herbalife recently donated money to five of the seven Hispanic groups that signed a letter last week supporting the company, The New York Post has learned.
The donations were not disclosed and were only admitted by Herbalife after a reporter contacted three of the groups on Wednesday.
The "Friends of Herbalife" letter was sent to Washington lawmakers 10 days after 16 consumer and Hispanic groups asked regulators and congressional reps to start a probe of the LA company.
Reps of three Hispanic organizations — the National Puerto Rican Coalition, the National Hispana Leadership Institute and the Hispanic Heritage Foundation — each said Herbalife recently gave them money in the form of corporate sponsorships.
The dissenters maintain the company is a pyramid scheme that targets Latinos and other vulnerable communities "with false promises of wealth and success."
Herbalife denies those allegations and said it contributes to nonprofit organizations "openly and transparently."
Late Wednesday, Herbalife confirmed that it had given money to five of the seven groups, but didn't name them.
Rafael Fantauzzi, president and CEO of the NPRC, said his group got $25,000 from Herbalife last fall. He earlier met with reps of Bill Ackman's Pershing Square.
Ackman got the Herbalife debate started with a $1 billion short bet on Herbalife 14 months ago.
Fantauzzi's position has put him at odds with a pal, Brent Wilkes, the executive director of the League of United Latin American Citizens, who has galvanized the community support against the company.
Wilkes said Herbalife offered his group financial support last summer, days before he was scheduled to meet with Washington regulators. He turned it down, he said.
Of particular concern to LULAC was Herbalife's acknowledgment that 88 percent of its distributors earned nothing in 2012. Antonio Tijerio's Hispanic Heritage, which got between $50,000 and $100,000 in sponsor money from the company, said he was unaware of that statistic.
Tijerio said he was introduced to Herbalife last summer by the Raben Group, a DC lobbying group with ties to the Hispanic community. Raben has been organizing Herbalife's Latino initiative in the Beltway.
Ackman's Pershing Square said it made a single $10,000 donation to only one of the 16 dissenting groups, Make the Way New York. The money was used, the hedge fund said, to defray costs of a "victim identification survey."
Source New York Post