Herbalife Expands In Australia
February 25, 2014
By Tina Williams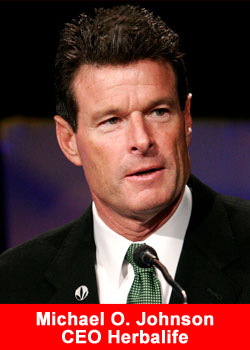 Herbalife, a global nutrition company, today announced the opening of a brand new sales center located in Sydney Olympic Park, expanding its operations in Australia and reflecting the strong growth Herbalife has been experiencing globally.
The Sydney sales center is Herbalife's second operations facility in Australia, with its Australia and New Zealand regional office and warehouse based in Adelaide. Sydney Olympic Park was selected as the location for the Herbalife Sydney sales center due to it being situated in the centre of Sydney, and thus easily accessible to Herbalife Independent distributors and their customers.
Equipped with best in class facilities, the sales center will provide a seamless Herbalife experience from product ordering to delivery, as well as a hub for Herbalife Independent distributors to attend nutrition education programs, meet and share their experience with other Independent distributors, and help their organization to build their Herbalife business. The company is also looking forward to hosting programs and activities in conjunction with the nearby world-class fitness and leisure facilities to further maintain its advocacy of pursuing a healthy active lifestyle, supported by good nutrition.
William M. Rahn, senior vice president and managing director of Herbalife Asia Pacific, said, The opening of the Sydney sales centre reflects our commitment to investing in markets of growing importance and is part of our expansion plan in Asia Pacific to support a growing number of Independent distributors and a strong demand for our nutrition products. With the launch of the Sydney sales center, our presence in Australia will be greatly enhanced, providing more product accessibility to our Independent distributors as they continue to give the gift of good nutrition to more people in the community.
Rod Taylor, general manager of Herbalife Australia and New Zealand, said, I am very excited by what is happening in Australia and New Zealand, and this new sales centre reflects our commitment to supporting the momentum we are seeing. Its location in the heart of Sydney is key to our strategy of ensuring our product is accessible to as many people as possible, and it will be a key facility in the country to support our Independent distributors through training and other programmes.
Herbalife Independent distributors will be able to purchase a selection of Herbalife's product range directly from the center.
About Herbalife Ltd.
Herbalife Ltd. is a global nutrition company that sells weight-management, nutrition and personal care products intended to support a healthy lifestyle. Herbalife(R) products are sold in more than 90 countries to and through a network of independent distributors. The company supports the Herbalife Family Foundation and its Casa Herbalife program to help bring good nutrition to children.