MonaVie Distributor Wins New Car in Company Promotion, Tells His Story
February 10, 2014
By Tina Williams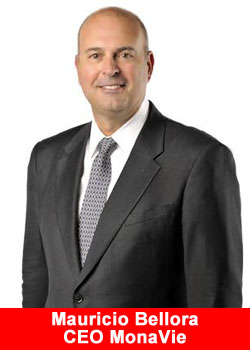 MonaVie congratulates Bronze Executive distributor Cody Van Camp from Edmonton, Alberta, Canada, on winning a new car as part of the company's Hat Trick promotion. Lady Luck was on Cody's side when a slip of paper with his name was pulled randomly from thousands of others who had also earned tickets in the MonaVie Hat Trick promotion, and who had qualified for this special drawing.
But luck didn't put him in this enviable position, and luck didn't get him to Bronze Executive level with MonaVie.
In fact, it took hard work, persistence, and encouragement from other successful distributors. "When I first started with MonaVie, I didn't have the confidence or the know-how to get things done, and I eventually quit," says Cody. "Five years later I ran into successful MonaVie distributors Dean and Lori Runzer. Not only did they ignite a spark of confidence and leadership in me, but they instilled in me a sense of community that told me that: together, we can achieve anything we set our minds to."
As Cody reengaged in the business with the help of the Runzers, he realized that he had all the tools he needed to be successful. About this same time, MonaVie introduced the 4×4 Program, which is a simple and effective way to build a solid foundation for a successful business with MonaVie by sharing the product with others. As he began applying these principles, along came the MonaVie Hat Trick promotion, which rewards the same behaviors that can make anyone successful in sharing MonaVie with others through product sales. "I truly believe that with MonaVie's amazing products and exceptional business plan we've struck gold!" says Cody. "I am so excited to continue driving the wellness industry forward with MonaVie."
Let's not forget about the car…Cody chose a Jeep, and here's what he had to say about it: "Winning this vehicle couldn't have happened at a better time. What an amazing perk and an amazing company. Thank you, MonaVie!"
The MonaVie Hat Trick promotion, which runs through March 28, 2014, rewards distributors for building their MonaVie business through product sales to others, and for advancing in rank. Tickets are earned by distributors for the qualifying activities they successfully complete, and enter them for a chance to win a variety of prizes, including: a new car; weekly (smaller, but fun) prizes; and the trip of a lifetime to Brazil to watch a live World Cup soccer game, visit the MORE Project in Rio de Janeiro, and embark on an Amazon adventure.
Here's the good news for the rest of you: there will be another free car drawing at the end of the promotion and there are a variety of ways to earn tickets so that any distributor—no matter their rank or how long they've been in the business—can qualify and win! Oh, and the grand prize—the MonaVie Hat Trick trip of a lifetime to Brazil—is still up for grabs for five qualifying MonaVie distributorships. Learn more.
About MonaVie
Since 2005, MonaVie has developed premium products dedicated to promoting health and wellness worldwide. With distribution in more than 20 markets, MonaVie addresses four key areas necessary for optimal health—Nutrition, Weight, Energy, and Stress—with products made from the best and rarest ingredients on Earth. The products, in conjunction with MonaVie VIEW Antioxidant Scanner, empower people to live healthier, more meaningful lives. That greater meaning is revealed through our heartfelt commitment to doing good in the world and by helping children and families in need through the MORE Project.