Billy McSwain – Vemma From Fired To Inspired
March 26, 2014
By Team Business For Home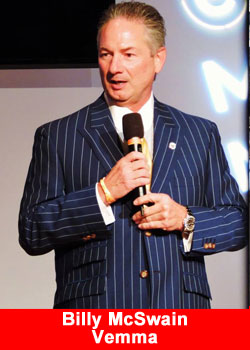 Billy McSwain needed some hope fast. Almost eight years ago, this single dad lost his job after 29 years of service.
"I hadn't missed a single day of work in 10 years," Billy says. "And now, I had to go home and tell my daughters that their father no longer had a job.
I'll never forget the look of fear in their eyes as they asked me if we were going to lose our home."
Grappling with an uncertain future and the need to provide for his family, Billy focused on a decision he had made just seven months prior to losing his job.
His financial advisor, John D. Phillips, had introduced him to Vemma and the financial opportunity it offers. Billy took his advice and decided to make the Vemma business opportunity his Plan B for financial security not realizing it would soon become his Plan A.
Billy had immediately recognized the benefits Vemma offered and began sharing it with family and friends. Seven months later, he was already earning a part-time income through the opportunity when he lost his job.* "Who was going to hire me? I'm in my 50s and where companies can find someone half my age at half my wage."
Billy was grateful that John D. Phillips, now Royal Ambassador in Vemma, had introduced him to this opportunity earlier as a way to supplement his corporate income. Now having lost that source of corporate income by being fired, Billy was inspired to protect his family's lifestyle and focused on Vemma as his only source of income. Billy was motivated.
When he first drank Vemma, Billy says he experienced positive results. Intrigued by the product's efficacy, he researched how to help market it as a part of his business opportunity strategy. "In the midst of my turmoil, I hit the ground running and have not looked back since," says Billy.
"My business motto is to Dream Big, Get Focused, Go to Action, Be Persistent and Consistent! With that as my focus and my family as my drive, I worked through the difficult times knowing that it wasn't going to happen unless I made it happen."
In less than two years, Billy had exceeded his corporate income which took him 30 years to build by 4 or 5 times.* "Helping others find the same freedom is a great feeling; it's hope people are looking for and with Vemma, it comes in this great product," Billy says.
Today, Billy is in total control of his future and he loves what he's doing. Billy's success has caught the attention of his now grown daughter, Kristy. After seeing a Facebook photo which prompted her to say, "Dad what are you doing? Tell me what you're doing!"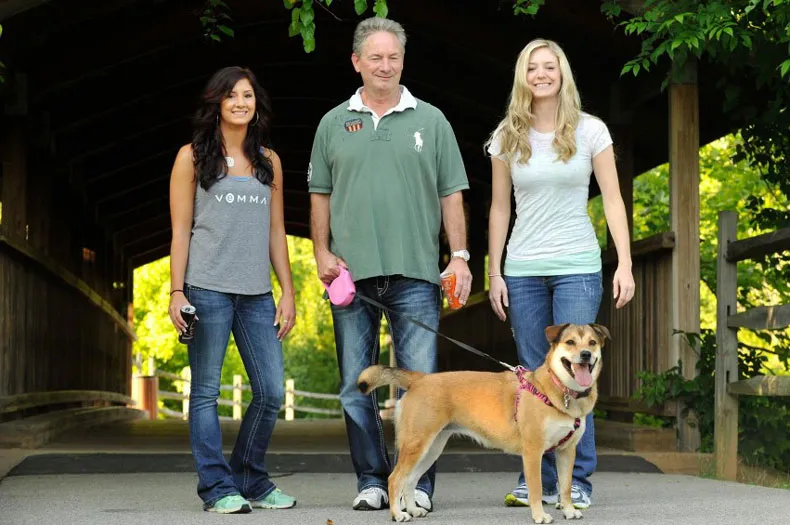 "When she called, it really excited me," Billy says. "Because when your kids are teens and young adults, you don't have that much in common. She started this business knowing she could do it because she saw me do it; but the growth of business of others her age got her really excited. Working together has really bonded our relationship; we're becoming closer and I really love seeing her become a mature businesswoman at her age."
"My dad has helped me stay strong and not give up. Through this journey I've learned a lot and changed a lot. I'm business-minded now, more focused on my goals and dreams. I hesitated to be in this business, but something kids don't realize is that parents want to help them be successful. Your parents won't be demanding and tell you what to do, but rather guiding you and showing the way."
This father/daughter duo now travels together for work and play; and they both love that time freedom is helping them become even closer.