Empower Network Revenue 2013 Disclosed – $63,3 Million
March 8, 2014
By Team Business For Home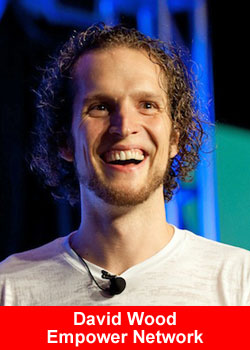 David Wood, Chairman Empower Network, has revealed in a presentation their Annual revenue for 2013. It is a whooping $63,3 million.
Secondly Empower Nerwork has confirmed as a response of an ugly rumor, affiliates can promote whatever they want.
The rumor goes something like this:
Empower Network won't allow you to promote multiple offers, or multiple Network Marketing businesses.
They randomly changed their terms of service several weeks ago, and are terminating people who are promoting multiple affiliate products.
David Wood:

The truth is Empower Network was built by marketers, for marketers.

You can promote whatever you want here – that is not our business to monitor what businesses you want to build, and we have never terminated a single person (ever) for promoting 2 deals – or even 50.

In fact, we've allowed people to keep their checks who have left Empower, promoted other things, and directly bashed us to their email lists.
The REASON we do that is because of a fundamental belief that this company was founded with, that if you're an affiliate, you're an INDEPENDENT affiliate, and therefore can pick and choose what you want to market – and if we want to keep you, you must have freedom, and be here of your own free will.
Source: David Wood's Empower Network Presentation 2014