Herbalife Wins Top 20 Honors For "Best Social Projects of Russia – 2013"
March 8, 2014
By Tina Williams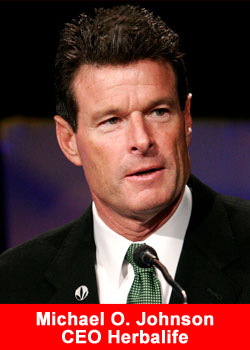 For the second year in a row, Herbalife, a leading global nutrition company, made the top 20 list of the "Best Social Projects in Russia" for its corporate social responsibility efforts in 2013.
The second annual "Best Social Projects in Russia" recognition program is conducted in collaboration with the Russian Federation government. Its main objective is to identify best practices and social projects among businesses, society and the state, and to promote socially oriented projects of companies.
The top 20 listing recognized Herbalife's charitable activities through its Herbalife Family Foundation (HFF) and Casa Herbalife Program, and placed Herbalife alongside top national and international companies such as IBM, Sanofi, and KIA.
Herbalife regularly holds events for sponsored institutions and is committed to improving the lives of vulnerable children lacking in proper nutritional care. In Russia, the Herbalife Family Foundation and its Casa Herbalife Program supports the following organizations: Udelnaya Boarding School at Udelnaya (Moscow region), Children's Ark Social Shelter (Saint Petersburg), and Talsky Orphanage (Krasnoyarsk). In addition, Herbalife Independent Distributors support more than 30 charities and orphanages across the country by volunteering time and through financial donations.
It's not the first time Herbalife has been recognized for its commitment to its communities in Russia. In 2012, Herbalife charitable activities were recognized at the "Best Social Projects of Russia" awards, as well as at the sixth Annual International "Best Company" Awards in 2013, where Herbalife was awarded the honorary title of "Socially Responsible Company."
About Herbalife Ltd.
Herbalife Ltd. is a global nutrition company that sells weight-management, nutrition, and personal care products intended to support a healthy lifestyle. Herbalife® products are sold in more than 90 countries to and through a network of independent distributors. The company supports the Herbalife Family Foundation and its Casa Herbalife program to help bring good nutrition to children.