Mommy's Club Hosts Founder's Invitational In Ponte Vedra Beach, Florida
March 6, 2014
By Tina Williams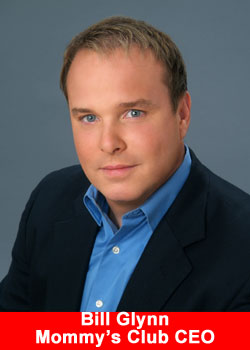 Mommy's Club, a Healthy Home Company, hosted the Founder's Invitational February 28th – March 2nd at the Sawgrass Marriott in Ponte Vedra Beach, Florida.
Hundreds turned out for an inspiring weekend of training, education, exciting news, updates, and team building.
Speakers such as Dr. Jon Meliones, Dr. Leigh Erin Connealy, and Drs. Kevin and Jackie Freiberg touched on topics ranging from ToxicFree living and product training to social entrepreneurship and leadership.
Network marketing industry powerhouses Mick and Vick Karshner, Mike and Sahi Hernandez, Angela and Ron Hoff, and many more took the stage to share product testimonials and personal stories. Mommy's Club CEO Billy Glynn and his wife, Brittany, CFO Ben Platt, and SVP Kate Strickland also made appearances.
"The Founder's Invitational was a unique opportunity for us to harness the power of our leadership and get everyone on the same page under one roof. It was an incredible event, and I'm certain they'll just keep getting better from here," said Kate Strickland, Senior Vice President of Marketing and Communications for Mommy's Club.
Mommy's Club now turns its attention to the Spring Leadership Meeting, which will be held May 16th – 18th at the Westin Dallas Ft. Worth Airport Hotel in Dallas, Texas.
About Mommy's Club
Mommy's Club, a Healthy Home Company, is a membership-based buying club that offers personal care products for children and adults, household and body care products made with all-natural, EcoCert, and ToxicFree ingredients. Mommy's Club is also a business opportunity for those who use and enjoy our products and want to share them with friends and family.
We serve as a trusted resource for information on ToxicFree living and serve a community of like-minded individuals who want to make the home a healthier place to raise a family.