MonaVie's New Ruby Executives—Pedro Malagon and Erica Pavon
March 13, 2014
By Tina Williams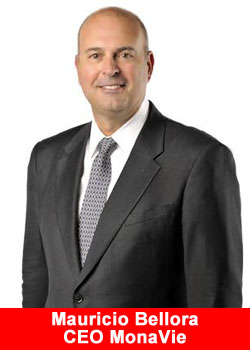 Congratulations to Pedro Malagon and Erica Pavon from Palm Springs, Florida, on achieving the rank of Ruby Executive. Here's what they had to say on reaching this impressive milestone…
Wait…stop the presses! Didn't this striking couple recently win a Jeep through the MonaVie 4×4 Program? Why, yes, they did…a mere two months ago!
Okay, back to business…let's see what makes this couple tick. Because they are obviously doing something right.
Road to Ruby
Simply put: they give credit to their team and upline. "Our road to Ruby has been the most rewarding experience. With the help of our great friend and sponsor, Carlos Concheso, we achieved great results by helping our entire team achieve their goals," said the couple.
Secrets to Success
"After going to the MonaVie Winners Advance conference in January, we returned home with such excitement and desire to share what we had learned with everyone around us. We sat down with our team and created action plans for where they wanted to be, and we helped them to build lists, make contacts, and enroll! We continue to host events every day of the week to make sure we are making the most out of each and every day. We did this week after week until we went Ruby! It is an amazing feeling when we can help our team to achieve their goals and, as a result, achieve ours as well. We learned that the greatest success will be achieved with teamwork!"
MonaVie's "Uniqueness" Factor
"We have never experienced being around such positive and caring people. Every single person we've met from a Star 1000 to a Crowne Black Diamond has been so supportive and genuine that it is unreal. We never imagined we'd get so much support from both our upline and downline. Everyone who is part of this company is also part of the same big family and it shows. Our success is shared, and we all want to see each other achieve great results. We are so proud to represent a company with the biggest heart in the industry."
Why the Business Opportunity Rocks!
"The business opportunity MonaVie has created is phenomenal. There is no other job you could have where the efforts of those around you also reward you. The whole business model is the best one to follow by far. Our corporate team has invested so much time and effort into creating the best compensation plan in the industry, and we are living proof that if you put in the work, great results will be achieved. Where else can you earn a Jeep in two months! We've actually had people on our team earn their Jeep in as little as 48 hours! Another thing that we absolutely love about MonaVie is that your efforts will never go unnoticed. MonaVie is the best when it comes to recognizing others for their success. Also, we are very passionate about the MORE Project, and all that goes into it. MonaVie truly cares for others and this goes to show how big a heart they have for people who are in less fortunate situations."
Final Thoughts. Best Piece of Advice for YOU, the Reader
"Our advice would be to share this opportunity with everyone you know. We never prejudge anyone. You'd be surprised at how many people are looking for another option. We feel that we are doing a disservice when we don't share this opportunity with someone. Be passionate, motivated, and excited when sharing the opportunity, and the success will follow! Everyone wants to be part of something that is bigger than they are, and MonaVie will give them that opportunity."