Primerica Reaches 52 Week High
March 22, 2014
By Tina Williams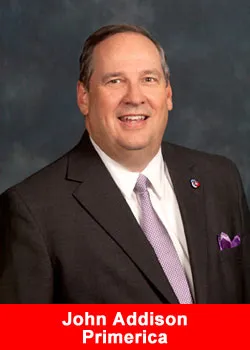 On March 18, 2014, shares of Primerica, Inc. touched a new 52-week high of $48.72. The momentum was driven by solid fourth-quarter and full-year 2013 earnings results. The share price has gained almost 17.5% since the company reported its results on Feb 10.
The fourth-quarter earnings figure at Primerica clocked a positive surprise beat of 7.7% while the top line exceeded the Zacks Consensus Estimate by 0.4%. This takes forward the company's earnings performance wherein it delivered positive earnings surprises in 2 of the last 4 quarters with an average beat of 1.15%.
The solid fourth-quarter performance primarily accounted for improving New Term Premiums and strong Investment and Savings Product performance, including 19% growth in average client asset value.
Primerica's return on equity (:ROE) improved to 16.4% and the company expects to retain the momentum with ROE in the range of 15% to 16% in the near term with potential expansion beyond 2014.
With respect to returning value to shareholders, in 2013, Primerica returned over 100% of operating earnings to shareholders through $25.1 million of shareholder dividends and $154.7 million of common stock and warrant repurchases. In addition, the board of directors of Primerica approved a 9% increase in its quarterly cash dividend to 12 cents per share besides a new 150 million share buyback authorization through 2014. The company estimates about one-third of these repurchases to be effected in the first half of 2014 with the remaining scheduled for the latter half of the year.
The Zacks Consensus Estmate for 2014 earnings is currently pegged at $3.38 and the same for 2015 stands at $3.77. These translate into a year-over-year increase of 13.9% and 11.5%, respectively. The expected long-term earnings growth rate for the stock is 10%.
The one-year return from the stock came in at 46.9%, way ahead of the S&P's return of 20.0%.
Primerica presently carries a Zacks Rank #2 (Buy). Some other insurers also worth considering include Aviva plc, Symetra Financial Corp. and Old Republic International Corp. While Aviva and Old Republic International sport a Zacks Rank #1 (Strong Buy), Symetra Financial holds the same Zacks Rank as Primerica.