DubLi, Inc. Enhances Cashback Offering With Addition Of New Strategic Categories
April 7, 2014
By Tina Williams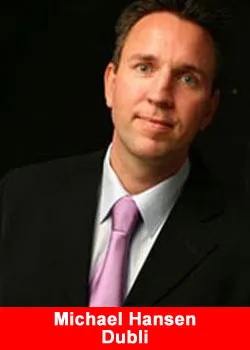 DubLi, a global marketing company that provides consumers around the world with a variety of innovative online shopping, travel and entertainment opportunities, today announced that it has enhanced its Cashback offerings through DubLi.com to include several primary, strategic categories.
The new, strategic categories include insurance, telecommunications and financial services and are available immediately on the US Shopping Mall. The Company expects to rollout these new categories to its 10 other local country Shopping Malls over the next few months.
The new categories feature internationally recognized companies including Allstate Insurance, State Farm Insurance, TurboTax, Allianz, T-Mobile and Boost Mobile.
Michael Hansen, Founder, President and Chief Executive Officer of DubLi, Inc., stated,
"Our strategic vision for DubLi.com has always been to enhance the user experience and offer our customers the ability to earn Cashback on all their online purchases. These new categories further this vision of solidifying DubLi.com as the global leader in Cashback eCommerce.
These important online categories are a natural extension to increasing the depth and breadth of our Cashback offerings. We believe the addition of these key categories, prominently featured on DubLi.com, offer our customers greater value and incentive to return to our sites for all their online shopping needs."
About DubLi, Inc.:
DubLi provides Cashback rewards and value-based travel, shopping and entertainment portals to online customers all over the world through DubLi.com. DubLi is a consumer-focused company, where the customer's needs always come first. At DubLi.com, we believe consumers shop at the same stores they shop normally, find the best deals and then earn Cashback with each purchase.
DubLi features thousands of brand name stores, industry-leading travel companies from around the world along with insurance, financial services and telecommunications. DubLi, Inc. also offers entrepreneurs the opportunity to create their own distributor organizations by joining DubLi Network (Dublinetwork.com).
The worldwide network of Business Associates who form DubLi Network, the sales and marketing engine for DubLi.com, generates traffic to DubLi.com by using direct selling to market a variety of memberships and packages. DubLi Partner (Dublipartner.com) offers a co-branded version of its DubLi.com platform that gives participating organizations a professional and reliable web presence while providing access to DubLi's global online Cashback travel, shopping and entertainment site.
DubLi is emerging as a leading provider of innovative travel, shopping, and entertainment solutions to consumers in more than 100 countries. DubLi, Inc. was founded in 2003 and is headquartered in Fort Lauderdale, Florida.