Illinois The Second State To Launch Inquiry Into Herbalife
April 18, 2014
By Tina Williams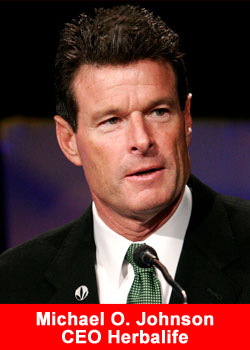 Illinois Attorney General Lisa Madigan is investigating Herbalife, becoming the second state regulator to probe allegations the company is a pyramid scheme.
Madigan's office confirmed the probe Thursday after being pressed by a member of a national advocacy group who had gone to the AG's office to present three additional complaints from failed Herbalife distributors at a press conference.
"We asked [Madigan] to follow in the footsteps of the AG in New York in investigating Herbalife," Julie Contreras, an organizer for the League of United Latin American Citizens, told The Post. On Monday, The Post reported exclusively that New York Attorney General Eric Schneiderman is probing the Los Angeles company.
When Contreras went to meet with lawyers in Madigan's office, she was told the AG was already working with Herbalife to get money back for the victims who had previously filed complaints, she added.
Reps for the AG also confirmed the probe.
In a statement, Herbalife said, "We look forward to working with the Illinois Attorney General's office to resolve the consumer complaints it has received."
One of those filing a complaint in Illinois, former resident Felipe Colon, previously told The Post that he lost $35,000 in three years as an Herbalife distributor.