Mary Kay Is Going After eBay Sellers
April 3, 2014
By Tina Williams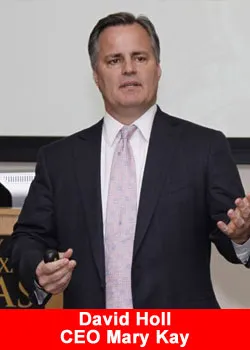 Mary Kay is taking steps to find out the real names of unauthorized sellers of cosmetics and skin care products on eBay.
Addison-based May Kay Inc. is asking a Texas District Court for the authority to depose representatives of eBay Inc. with the purpose of finding out the identities of sellers that claim to sell genuine Mary Kay products.
In the court filing, the company said it doesn't authorize the sale of any of its products on eBay or the use of its trademarks on eBay.
Mary Kay listed about 50 eBay user names such as birdie60, gracefully13, frisbeegirl80 and techwarriorprincess that it says are selling products under its trademarks and copyrights.
The company said the products are expired, "many years past their respective shelf lives."
Mary Kay said in the petition that there's no other way for it to find out the identities of the sellers behind the eBay usernames without eBay's help.
"The names, addresses and telephone numbers of these individuals cannot be ascertained through diligent inquiry but only through the deposition of eBay," the court filing said.
Source: Dallas News