Mynt Pre-launches – Surpassed $1 Million In Sales
April 25, 2014
By Team Business For Home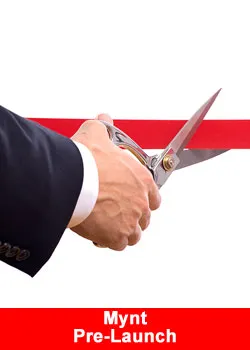 The pre-launch of mynt broadcasted live from a studio in Salt Lake City, Saturday, April 19, 2014, to a virtual audience of more than 25,000.
In its first five days since pre-launch, mynt has surpassed the $1,000,000 in sales mark.
During the launch, celebrities and athletes talked about mynt's new products (CORE protein shake, a variety of boosters, and Emv Acerola and Citrus Zero energy drinks) including fitness guru Mark Macdonald as seen on CNN, Ashleigh and Ryan Di Lello as seen on So You Think You Can Dance and Broadway and two-time Olympic skier Erik Fisher recently returned from the Olympics in Sochi.
Also amping up the overall atmosphere was a live band Better Taste Bureau from Salt Lake City.
Watch the mynt pre-launch replay
While the launch of a direct selling opportunity may be nothing new, mynt's fresh approach to direct selling is sparking genuine interest, especially from what the company terms "Gen C," or the connected generation.
For mynt, Gen C includes the Millenials (Gen Y) but also those who tend to connect online and through social media. mynt's fresh approach to direct selling includes an emphasis on fitness, fun and humanitarian service.
"It's all about relationships," said Stephen Jones, host of Saturday's mynt pre-launch. "We've created a fitness community based on making a difference, having tons of fun and blessing people's lives."
A recent article from Entrepreneur.com entitled "Millenials are snubbing the corporate world for entrepreneurship" seems to confirm this notion that people will welcome a fresh approach to direct selling. The article says of Millenials that unlike previous generations "climbing the corporate ladder isn't a goal they are striving to attain."
The article puts forth other compelling statistics, such as "60 percent are turning their backs on the traditional career path and instead, consider themselves entrepreneurs, with ideas, capital and plans for startup endeavors" and "Of those still at a 'regular' job, 71 percent are pining to quit and work for themselves and 60 percent stated they will leave within the next two years."
Instilled in the core of mynt is the idea that life is to be enjoyed and not just lived, and the only way to do that is by living a healthy life, which includes serving in your community.
mynt is encouraging everyone, involved in the company or not, to be kind and make a difference. This is part of the way mynt does business; they have formed monthly service work in their communities around the nation, and have larger plans to do yearly humanitarian trips to make an even bigger impact.
After the virtual pre-launch, Brandon Carter, director of mynt said, "mynt is for people who really want to make a difference in the world."
About mynt
Mynt is a new way of doing business in the direct selling industry. Powered by MonaVie, the mynt products and opportunity pre-launched in North America on April 19, 2014; the full launch is planned for later this year. Learn more at https://www.movemynt.com.