Nerium Sets $1M Goal For Big Brothers And Sisters
April 15, 2014
By Tina Williams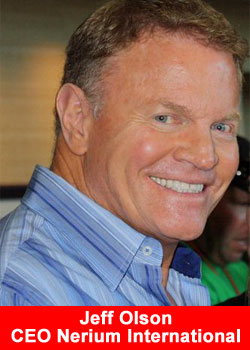 Nerium International has one mission: make people better. This is shown in a variety of ways – from Live Better Bonuses to incentive trips and Lexus bonuses.
Nowhere is it more impactful, though, than in our partnership with Big Brothers Big Sisters of America.
In late 2012, we became a strategic corporate partner with BBBS. Since that time, we have raised over $400,000 at national events, through commission proceeds, and at Bowl for Kids' Sake events. This amount, while impressive, is just the tip of the iceberg.
Says Lowell Perry, Chief Diversity Officer and Senior Vice President of Corporate and Community Partnerships for Big [Untitled] Brothers Big Sisters of America, "We are pleased to announce that the relationship with Nerium is taking off to unprecedented heights in 2014.
We have come to an exciting agreement on a one million dollar fundraising goal for this year. A significant portion of the proceeds will come through a national sponsorship of our flagship fundraising event, Bowl for Kids' Sake, as well as the individual Brand Partner monthly commission deductions which will primarily benefit the local agency in that brand partner's zip code."
Additionally, Jeff Olson, Founder and CEO of Nerium and author of The Slight Edge, will donate proceeds to Big Brothers Big Sisters through the sale of his books.
Beyond the impressive fundraising goal, Nerium's Brand Partners and corporate employees are encouraged to volunteer as Bigs. In fact, Nerium's Co-Founder and Corporate Liaison, Renee Olson, was recently matched with a Little in Texas! Since the inception of this partnership, we've been very clear in our goal to become BBBS' leading corporate benefactor in terms of dollars raised to support the mission, as well as the number of Bigs volunteering.
Perry continues, "Anyone who knows anything about the direct marketing industry understands the potential for exponential growth inherent in that model. Nerium is running well ahead of all industry projections for growth as a direct marketing organization, and this will have a direct impact on the long-term success of this partnership.
"We are absolutely thrilled with the direction of this relationship, which continues to exceed our expectations. Nerium understands our need for brand relevance, capacity building, and the simple need for more mentors. They have committed to help Big Brothers Big Sisters in all of these areas at both the national and local levels. $1 million is the goal, and while quite ambitious, we feel confident that this number can be reached based on our brief history with the leadership of Nerium and the already demonstrated enthusiasm of its Brand Partners.
The potential is staggering. The passion to positively impact our nation's communities is embodied by the entire Nerium family is infectious. Big Brothers Big Sisters is ready for the ride!"