Two Young Superstars Join Vemma
April 22, 2014
By Team Business For Home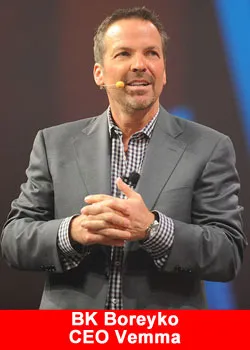 Kyle Lee Weber and Nathaniel Vincent Nelson become the Newest #YPR Leaders
What started a little over two years ago with a couple young college kids has exploded into a worldwide movement – the Young People Revolution (#YPR).
With the addition of industry leaders Kyle Lee Weber and Nathaniel Vincent Nelson as the newest Vemma Affiliates, a new chapter of #YPR is beginning.
Vemma Founder and CEO, BK Boreyko commented, "The #YPR is a global phenomenon like nothing I've ever seen in my 19 years as a company owner. Literally tens of thousands of people join this movement every month as customers and affiliates. My job is to create the best possible environment to help them succeed and attract leadership that thinks long term and global.
Vemma has made headlines recently with their bold move to Affiliate Marketing following an impressive sales increase from $117 million to $221 million in 2013. With a 70% customer base, the company is projecting sales of $400 million plus in 2014. Over the next three years, I'm budgeting close to $20 million to attract new customers to Vemma. My goal is an 80% plus customer to affiliate ratio. Boreyko says.
Kyle and Nathan have been following the recent changes to Vemma, and with a background in the industry, realize the importance and stability of a customer driven opportunity. They have built large organizations in two different companies but always felt like something was missing.
https://www.youtube.com/watch?v=rsfYI_oOprU
"When you wake up in the morning and you're not 100% confident that your current company will be around in the next two to three years, it begins to frighten you. We've always looked up to, followed and studied the #YPR Movement. And now we consider this an opportunity of a lifetime to work side-by-side with the two founding #YPR leaders, Alex Morton and Brad Alkazin, both of whom are in their twenties earning millions a year together.* Alex and Brad have big hearts.
They are in it for the right reasons, and their work ethic is amazing. We feel like we are in the right place, at the right time with the right people. The stars have aligned," say Kyle and Nathan.
They are also extremely excited about being able to work with the company's phenomenal product line that has won 100 branding awards in just the last three years. "Well, first off, it's great to finally build with a tangible product. Our first two companies where we saw massive success at times felt like a sign up game.
Members were paying $100 a month for a website and something just never felt right at the end of the day. We knew a lot of what we were selling people could find free on the Internet and some features people wouldn't purchase unless they were a part of this opportunity. People join for the opportunity to create residual income. That can only be achieved by creating a customer-focused organization that loves a product and would purchase and consume without an opportunity attached to it," say Kyle and Nathan.
On the other hand, Vemma has a wellness product for everyone. Whether it's healthy energy, a fantastic weight loss line, incredible healthy coffee, or healthy iced tea, Vemma fits the needs of its consumers. At the end of the day we want to help young people retire. We want to help their parents retire. We want to improve people's lives, get them healthier and happier. We want to help in the biggest revolution this industry has ever seen, and that's the #YPR."
Contact Nathan and Kyle at [email protected] and [email protected]
About Vemma
Founded in 2004 by BK Boreyko and his two sisters Karen and Lauren, Vemma Nutrition Company enjoyed $100+ million growth last year as one of the premier industry leaders specializing in premium liquid nutrition. Every month, tens of thousands of new customers experience the positive difference of the clinically studied Vemma formula. The Vemma brands include the clinically studied Verve healthy energy drink and Bod-e, a weight loss line. Vemma is headquartered in Tempe, Arizona and distributes its products through global affiliate marketing. For more information, please visit vemma.com.