Amway Malaysia Sales Up 4.6% To $256 Million and 246,000 Reps
May 7, 2014
By Team Business For Home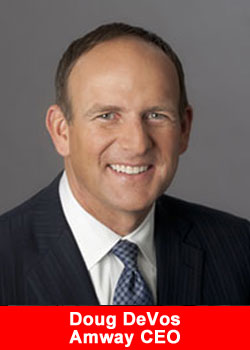 Amway Malaysia , will continue to focus and strategise its businesses towards achieving a sustainable growth for the financial year 2014.
Speaking to reporters after the company's 19th annual general meeting (AGM) here today, executive director Paul Yee said that the company has a very good growth track record on the back of its proven strategies.

We have been in Malaysia for 38 years with a record of 35 growth year and only three years of flat or slight decline and it was due to recession and economic crisis, he said.

Yee said the company would strategise it businesses to maintain its sustainable growth in four proven areas which are; growth of core distributor force, building products in beauty and wellness line, improving its accessibility by having more shops and leveraging on more information technology as well as strengthening and reorganisation of its internal human capital.

The company posted a revenue of RM834.222 million – USA $ 256 Million– in the financial year ended December 31, 2013, a 4.6 per cent increase from the revenue recorded in the previous year.

Its pre-tax profit has also increased to RM145.196 million as compared to RM137.066 million previously. At the AGM, Yee said among the issues raised was the small increase of its core distributor force by only one per cent totalling to 246,000 as of December 2013.

He said that this was a natural development, given the fact that the market has already matured. Furthermore, Yee said, a new member was not accounted for unless they maintain membership until the following year.

He added that Amway was also encouraged to see adults under the age of 35 making up 55 per cent of overall new sign-ups. Amway has also declared a 62.5 sen dividend net per share representing RM102.7 million or 94 per cent of 2013 profit after tax, consistent with its board stated commitment to return no less than 80 per cent profits every year to shareholders.