Arbonne Launches Two New Products
May 27, 2014
By Tina Williams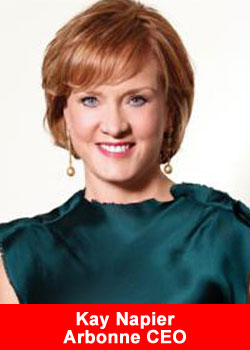 Arbonne International, LLC (Arbonne) has launched two new hair products to its technologically-advanced Pure Vibrance(TM) hair care line – ColorLast Hair Spray and ColorLast Hair Serum. The two additions to Arbonne's botanically based beauty and wellness products' portfolio represent the company's commitment to formulas that are pure, safe and beneficial. Eco-friendly, vegan certified, cruelty-free products that support overall beauty.
Arbonne continues to innovate and offer best-in-class botanically based, scientifically enhanced skincare, hair care and makeup formulas, said Arbonne CEO Kay Napier. Our goal is to help people live an extraordinary, healthy life that results in positive and lasting transformation … on the inside and on the outside.
Key Product Highlights:
— Pure Vibrance(TM) ColorLast Hair Serum provides weightless shine + frizz control and is clinically proven to protect colour from UV damage. — Pure Vibrance(TM) ColorLast Hair Spray creates a flexible, alcohol-free, non-flaking hold that lasts and is clinically proven to protect colour from UV damage.
Product Details
Pure Vibrance(TM) ColorLast Hair Spray
A non-flaky alcohol-free hair spray that creates flexible, long-lasting hold. ColorLast Technology helps protect colour-treated hair from sun damage and humidity, and helps hair stay vibrant for a just-left-the-salon look at home. #4811; $35
Pure Vibrance(TM) ColorLast Hair Serum
A weightless leave-in serum that absorbs quickly for superior shine. ColorLast Technology helps prevent hair colour from fading, controls frizz, protects from styling damage, and adds vitality and brilliance. #4809; $35
Arbonne products are vegan certified, formulated without gluten, dermatologist-tested and allergy-tested safe. All Arbonne products can be purchased through Arbonne's extensive network of Independent Consultants, or online at www.arbonne.ca.
About Arbonne International
Founded in Switzerland in 1975, Arbonne International, LLC, creates personal care and wellness products that are crafted with premium botanical ingredients and innovative scientific discovery. Arbonne. Pure, Safe, Beneficial. Arbonne's personal care and nutrition formulas are vegan certified and adhere to a strict Purity and Safety Ingredient Policy. Arbonne products are available at arbonne.ca or through an extensive network of Arbonne Independent Consultants in Canada, the United States, Australia and the United Kingdom. Arbonne is a privately held company and is headquartered in Irvine, Calif. Arbonne® and Pure Vibrance(TM) are registered trademarks of Arbonne International, LLC.