Avon Walk Has Raised Over 55M Since 2002
May 26, 2014
By Tina Williams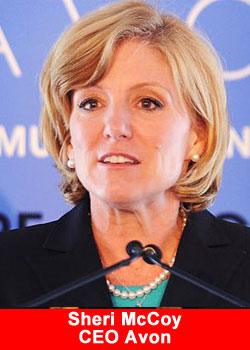 Boston will be a sea of pink this weekend as the 12th season of the Avon Walk for Breast Cancer returns to Boston on Saturday, May 17 and Sunday, May 18. The two-day, 39.3-mile (marathon and a half) walk will fill the city and surrounding towns' sidewalks and streets with thousands of projected participants.
The first leg of the journey starts at the University of Massachusetts Boston after an opening ceremony at 6:30 a.m. The walkers will pound the pavement through through South Boston, along the Boston Harbor, past the TD Bank North Garden, along the Boston Public Garden, Huntington Avenue, Jamaica Pond, through West Roxbury, and continue south through the Blue Hills.
The 26.2 mile day ends at the Reebok World Headquarters in Canton, Mass., where the Avon Walk organizers have set up a Wellness Village. Walkers will camp overnight, resting up for the second leg of their journey on Sunday. The campsite will have pink tents, hot showers, meals, and medical services for runners, as well as yoga, a spa zone with massages, and entertainment activities for recouping.
On Sunday, walkers will rise and head north back to Boston, walking 13.1 miles through Canton, Milton, and Dorchester before they end their walk back where they started, arriving back at the University of Massachusetts Boston by 2:30 p.m.
During the closing ceremony, organizers will award grants to Boston-area breast cancer organizations and treatment centers. Recipients last year included Massachusetts General Hospital Cancer Center, BIOarray Therapeutics, Silent Spring Institute, Dana Farber Cancer Institute, Bethe Israel Deaconness Medical Center, Mount Sinai Hospital in Toronto (collaborator with Harvard Medical School),Community Servings, LifeSpan Foundation, Tufts University School of Medicine, as well as safety net programs at 55 area hospitals, including Boston Medical Center and Cambridge Health Alliance.
Last year, Boston's Avon Walk for Breast Cancer had 1,900 participants and raised more than $4 million. The walk has raised more than $55 million since 2002 for breast cancer organizations in New England.