Erik Muenchmeyer – FGXpress Hits $95,000 Per Month
May 25, 2014
By Team Business For Home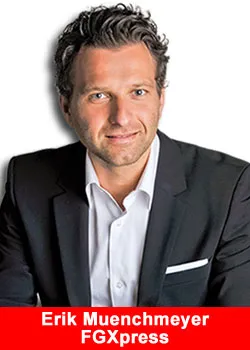 Erik Muenchmeyer 7 star in FGXpress has hit the $95,000 per month mile stone, he was born in the near of Berlin in Germany.
Recently his enroller Kevin O'Connor reached the $100,000+ per month mile stone.
With a normal Job in the beginning of the 90s he has quickly realized that his goals and desires will not be fulfilled and continued to look for other business opportunities.
In the mid-90s, he had his first contact with the network marketing industry.
After he gave up the profession he had learned quite some time later, he achieved his first great successes in a financial company where after a short time, he was already one of the top 10 consultants.
On his search for a real passive source of income, he switched to classical product network marketing at the beginning of the new century. After many defeats and several years of learning, the success he wanted finally came; in the following 14 years, he built huge organizations with more than 100.000 consultants and multi-million dollar sales. The dream of financial independence and a passive income was finally a reality.
After 6 months of searching the market for his final home, he started in the End of 2013 with FGXpress. Erik founded the United Global Team and started building his Business. In only a few months, an international organization was created with several thousand sales partners in many countries throughout the world.
After 2 Months in Business he hit as the first European Distributor the 6Star Rank. After 4 Months in Business he hit in record time the 7Star Rank. His goal is to build a global organization with over 1 million consultants over the next 5 years.