Herbalife Is Legit – More Support Coming In
May 1, 2014
By Tina Williams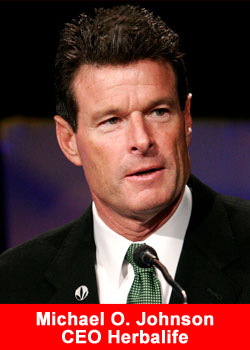 Two more prominent activist hedge fund managers said that they do not have any issues with Herbalife's business model.
Barry Rosenstein, founder of $10 billion JANA Partners and Jeffrey Ubben, founder of $14 billion ValueAct Capital, both said that fellow investor Bill Ackman's belief that the company's practices are illegitimate is wrong.
I don't think so, Rosenstein said when asked if Herbalife was a pyramid scheme during a panel discussion on activist investing at the Milken Institute's Global Conference in Los Angeles Tuesday.
Rosenstein noted that Heabalife was one of his first investments after setting up hedge fund firm JANA in 2001. He said he pushed them to go private while he was long the stock. Herbalife is a public company today.
Ubben agreed: It's difficult to say that that business is not a real business.
Ubben noted that Herbalife was previously underwritten by a really smart private equity firm, Golden Gate Capital.
A spokesman for Herbalife did not immediately respond to a request for comment.
Neither Ubben or Rosenstein indicated if they had a position in Herbalife. The stock is not listed in either firms' most recent regulatory filings on portfolio holdings.
Others who have bet on the value of Herbalife's stock to appreciate include Dan Loeb of Third Point, Carl Icahn of Icahn Enterprises, and George Soros of Soros Fund Management. Ackman's Pershing Square Capital Management is famously short the stock.
Herbalife shares are down more than 23 percent so far in 2014.