Talk Fusion Brings New Recruiting Site JoinTalkFusion.com In 11 Languages
May 10, 2014
By Tina Williams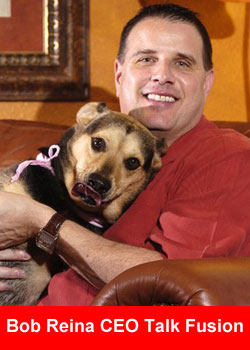 Due to recent and rapid international growth, Talk Fusion is currently translating its all-new recruiting site JoinTalkFusion.com in 11 different languages.
The company is now working around the clock to translate each of the 13 JoinTalkFusion.com videos into 11 different languages. English, Bahasa, Spanish, Russian, Japanese and German versions are currently available with additional languages like Portuguese, French, Hungarian, Polish, Traditional Chinese and Czech coming within the next few weeks.
Debuted to worldwide acclaim at Talk Fusion's IMAGINE event in April, JoinTalkFusion.com captures the excitement of joining the company as an Independent Associate through a series of engaging and professionally produced videos.
Viewers can learn how to get paid with Talk Fusion's Instant Pay Compensation Plan; experience the thrill of Mercedes Madness and Hawaii Dream Getaway incentives; hear stories from people who've achieved paramount success as Associates and so much more.
This extensive project extends from the Talk Fusion's belief that anyone—regardless of background, location or income—can achieve their dreams by sharing the company's innovative Video Communication Products and Business Opportunity.
Associates around the world can save time and effort by simply sharing their personalized JoinTalkFusion.com link with anyone and allowing the vibrant videos to explain the incredible opportunity from there. Viewers can even join Talk Fusion directly from the site.
"The opportunity to live your dreams deserves to extend across all borders and languages," said Talk Fusion Founder & CEO Bob Reina.
"By translating the site, we're giving a new generation the chance to create better financial futures for themselves and the ones they love. I can't wait to see how many lives will change as a result."
Income Disclaimer:
Any earnings portrayed in any Talk Fusion marketing materials are not necessarily representative of the income, if any, that a Talk Fusion Associate can or will earn through his or her participation in the Talk Fusion Instant Pay Compensation Plan. All references to income, implied or stated, throughout the Talk Fusion Instant Pay Compensation Plan are for illustrative purposes only. These figures should not be considered as guarantees or projections of your actual earnings or profits. Talk Fusion does NOT guarantee any level of income or earnings to any Associate; any representation or guarantee of earnings would be misleading. The purchase of a Talk Fusion Product Package is completely optional and is not required for an Associate to participate in the Talk Fusion Instant Pay Compensation Plan.