Verve ReMIX Is Fueling Vemma Businesses
May 25, 2014
By Tina Williams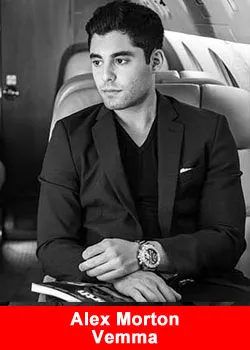 Verve ReMIX was the biggest product launch in Vemma history.
Already, nearly 15,000 cases of the insanely healthy energy drink have flown out of the distribution centers across North America. That is nearly 360,000 cans.
Vemma Affiliate businesses are benefiting.
Verve ReMIX is an ultra-premium energy blend infused with flavors from two of the most popular Verve products (Bold and ParTea). With just 45 calories, 5 grams of all-natural sweeteners and 80 milligrams of natural caffeine per serving, Verve ReMIX offers a refreshing, flavorful and healthy alternative to boosting energy without sacrificing taste.
What's especially unique about Verve ReMIX is that each can is competitively priced at just $2, which gives you the perfect option to more easily go head-to-head with energy drink competitors while providing superior ingredients and no artificial sugars or flavors. That's something few, if any, energy drink giants can say.
Royal Ambassador Alex Morton says he's also noticing Verve ReMIX is keeping a few more doors open.
"The price point is allowing us to tap into more of a multicultural demographic," says Alex.
"Plus, we're able to reach more people who have limited budgets. We just met some girls at Boise State (University) who make $9 an hour and can't quite afford an Affiliate Pack. ReMIX was a great option for them."
Gold Affiliate Sean Smith of Kansas, USA agrees.
"Having ReMIX makes it easier on our end to not just target people from the health perspective, but also have a product in the marketplace to compete directly with the competition," says Sean.
Verve ReMIX features 100% of the energy-enhancing nutrients found in Verve, including the physician-formulated and clinically studied Vemma Formula, the superfruit mangosteen, 12 full-spectrum vitamins and essential plant-sourced minerals. The crisp, citrusy beverage is gluten free and does not contain any artificial sweeteners, artificial colors, artificial flavors, or high fructose corn syrup.
About Vemma
Founded in 2004 by BK Boreyko, Vemma Nutrition Company is rapidly growing as one of the premier industry leaders specializing in premium liquid nutrition. Every week, thousands of people join the company's mission to make a positive difference in the lives of others through the sharing of the clinically studied Vemma formula.
The Vemma brands, including Verve — a healthy energy drink — coupled with the company's rewarding business opportunity, help people to live a better quality of life, both physically and financially. Vemma is headquartered in Scottsdale, Arizona, and distributes its products through a global network of independent Brand Partners. For more information, please visit vemma.com.