Vemma Worldwide Sales 2013 At $221 Million Up 89%
January 6, 2014
By Team Business For Home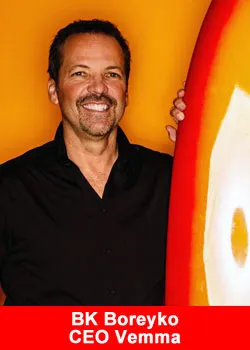 Vemma makes the move to affiliate marketing – Worldwide sales close 2013 at $221 million, up 89%.
Vemma Nutrition Company announced in front of 3,000+ excited YPR Affiliates this past Saturday at the Verve Leadership Academy powered by Success Magazine that 2013 sales ending Dec 31st closed out at $221 million.
That is an 89% increase up from $117 million in 2012. Sales growth was lead by the Verve brand that now totals over $10 million of the monthly total sales volume and Verve sales alone closed at $92.7 million for the year. Europe was their biggest international market with $50 million in sales.
The introduction of Verve Bold and ParTea were two of the most successful new product launches in company history.
March 2014 will mark the launch of Verve MoJoe, a healthy coffee energy drink in a 15 oz, 2 serving can followed by the Verve Bold shot at their April 24-27 annual convention in Las Vegas. 10,000 Affiliates are expected to attend.
Vemma Recap 2013
https://www.youtube.com/watch?v=5W6n3ryHrFI
Also announced this weekend was the launch of Vemma Renew, a super delicious mangosteen-based functional beverage aimed at the anti-aging, beauty market with the inclusion of plant based silica to promote healthy hair, collagen production for healthy skin and nails.
EVP of Branding Mark Patterson commented
The whole beauty starts from within is something that resonates with women, yet very few products take this approach. Vemma Renew could really become our single biggest product. It certainly is the best tasting!
What could prove to become Vemma's best-selling brand, Bod-e launched an innovative online solution for presentations this past weekend. A partnership with DittoTalk provides a platform for flawless, highly duplicatable weight management webinars. This, combined with the news that the Ready-to-Drink (RTD) Chris Powell shakes also launch at the April convention should make for some explosive growth with this brand.
CEO and founder BK Boreyko says:
We're a company that has been at this a while. We believe that convenience is the number 1 product in the world and we tell our story a bit differently than most companies in our space. RTD drinks really hit the mark with people.
Make products that fill needs, taste amazing and you can't find anywhere else and you start to get people's attention. It really took us the last 9 years to build a foundation strong enough to handle our future growth. Our goal for 2014 is to double our sales to $450 million while doubling our Affiliates bonus payout to $200 million. That's our plan and our plans are pretty solid.
About Vemma
Founded in 2004 by BK Boreyko, Vemma Nutrition Company is rapidly growing as one of the premier industry leaders specializing in premium liquid nutrition. Every week, thousands of people join the company's mission to make a positive difference in the lives of others through the sharing of the clinically studied Vemma formula.
The Vemma brands, including Verve — a healthy energy drink — coupled with the company's rewarding business opportunity, help people to live a better quality of life, both physically and financially. Vemma is headquartered in Scottsdale, Arizona, and distributes its products through a global network of independent Brand Partners. For more information, please visit vemma.com.