Youngevity Announces Acquisition of Good Herbs, Inc.
May 6, 2014
By Team Business For Home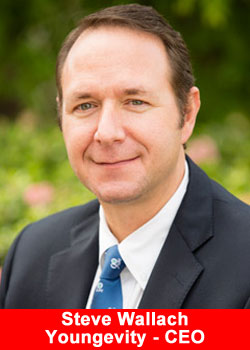 Youngevity Essential Life Sciences, a wholly owned subsidiary of Youngevity International Inc., (otcqx:YGYI) ( www.YGYI.com ), announced today that it consummated the acquisition of the business of Good Herbs, Inc. ( www.goodherbs.com ), a traditional herbal company with pure, unaltered, chemical-free, natural herbal supplements.
As a result of this business combination, Youngevity distributors and customers will have access to Good Herbs' unique line of high-quality herbal products. In turn, Good Herbs distributors and customers will gain access to more than 500 high-quality, technologically advanced products offered by Youngevity, including nutritional supplements, sports and energy drinks, health and wellness-related services, weight management, lifestyle products (pets, spa and bath, garden), gourmet coffee, packaged foods, skincare and cosmetics.
Good Herbs, Inc. was established as a direct selling company in 1992 and is a proud member of the American Herbal Products Association. Good Herbs is known for its integrity and commitment to using either organic or wild-crafted herbs in all of its natural herbal products.
I am delighted about this new partnership with Youngevity," said Brett Bashawaty, CEO of Good Herbs, Inc. "There's been a synergy with product philosophy and with the leadership of both companies going back to my father, Dave Harrison, who was the founder of Good Herbs. With Youngevity we believe the future is very bright for the distributors and for the continuation of the integrity of our products.
We truly feel that we have found our new home.
"We are excited about the Good Herbs acquisition as we expect it will expand our presence in the growing herbal supplement market," said Steve Wallach, CEO of Youngevity International.
"This represents Youngevity's first strategic acquisition for 2014 and with a strong pipeline of opportunities we are confident that Good Herbs represents only the beginning of the acquisitions we hope to complete this year.
We proudly welcome Good Herbs to our growing Youngevity family and look forward to manufacturing their natural herbal products in our facilities."
About Youngevity International Inc.
Youngevity International Inc., (otcqx:YGYI) ( www.YGYI.com ) is a fast-growing, innovative, multi-dimensional company that offers a wide range of consumer products and services, primarily through person-to-person selling relationships that comprise a network of networks. The Company also is a vertically-integrated producer of the finest coffees for the commercial, retail and direct sales channels. The Company was formed after the merger of Youngevity Essential Life Sciences ( www.youngevity.com ) and Javalution Coffee Company in the summer of 2011. The company was formerly known as AL International, Inc. and changed its name to Youngevity International Inc. in July 2013.