Experts Calls on SEC To Crack Down On MLM's
June 27, 2014
By Tina Williams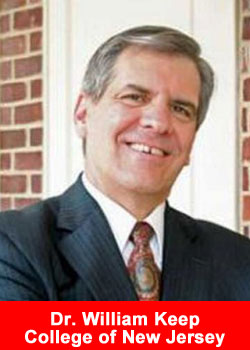 The Securities and Exchange Commission should ratchet up its scrutiny of Herbalife and other multilevel marketing companies to ensure that their distributors aren't violating anti-pyramid scheme laws, according to one top industry expert.
Bill Keep, the business dean of the College of New Jersey and a trial expert on pyramid schemes, urged SEC chief Mary Jo White to conduct ongoing reviews of the growing MLM industry and recommended that companies submit their enforcement policies to regulators every five years.
"I urge you to take serious the ongoing threat of unregulated behaviors by hundreds of thousands of MLM distributors affecting the lives of millions of Americans annually," he wrote in the June 16 letter, a copy of which was obtained by The Post.
Keep fired off the letter in the wake of the recent appellate court decision upholding the Federal Trade Commission's closure of pyramid scheme BurnLounge, saying it "reinforced the key issues of rewards primarily reliance on recruitment and the need for effective, enforced company policies."
In his letter to White, Keep called out Herbalife, which is being probed by the SEC and other regulators over pyramid scheme allegations, for its "attempts to distance the company from distributor behaviors."
The maker of protein shakes and other nutrition supplements states in its annual report that "there can be no assurance that our distributors will … comply with our distributor policies and procedures," Keep noted in the letter.
Herbalife has said it has a little more than 200 compliance officers to monitor its 3.5 million distributors.
Keep mentions "serious questions" about Herbalife's "high rate of distributor turnover" and "documented deceptive marketing by some distributors" — a reference to Herbalife antagonist Bill Ackman's latest allegations against a dozen top distributors.
The hedge-fund activist, who now stands to make $2 billion if Herbalife is shut down, recently said he believes some of Herbalife's distributors will soon be arrested.
It's the first time Keep, the co-author of two papers with Federal Trade Commission pyramid expert Peter VanderNat, has singled out Herbalife in a letter to regulators. He wrote two previous letters to the FTC suggesting it clarify its rules.
Keep, who has taken a mostly hands-off approach to the Wall Street battle over Herbalife, last year counseled Soros' portfolio managers before they decided to take a stake in Herbalife and convinced several other hedgies to join them.
But Keep has become more critical of Herbalife since then.
"When a major MLM company disavows responsibility for distributor actions could we be looking at systemic, industry-wide failure? I believe the answer is 'yes,'" Keep wrote in his letter to White.