Forever Green – FG Xpress On Track To Triple Its 2013 Sales
June 19, 2014
By Tina Williams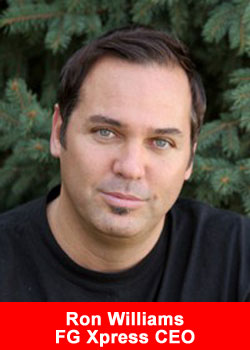 ForeverGreen Worldwide Corp. (otcqb:FVRG) recently raised its forecast for 2014 revenues to $41-50 million after yet another explosive quarter of growth. While strong growth has become commonplace for the company, so too is ForeverGreen being undervalued. Stock Market Media Group (SMMG), a full service research and content development IR firm, has announced that it is extending its coverage on ForeverGreen which began in May 2013, at $0.17/share.
In a new Report, SMMG discusses the very impressive Q1 2014 financials, what has been a successful move to higher margin products, and the near-term future of the company which appears to include yet another quarter of high percentage growth.
After reviewing the company's Q1 2014 numbers that showed a 291% increase over the same quarter in 2013, and sales numbers that outperformed forecasts for the quarter, it was clear why ForeverGreen raised its guidance from $30-40 million to $41-50 million in 2014. The company has already reported that Q2 2014 has gotten off to a very strong start with April 2014 reporting a 275% increase in sales over those same numbers in April 2013.
The Report also takes a closer look at the company's decision to grow the FGXpress brand. It is this brand that gave us PowerStrips(TM) and in 2014 introduced SolarStrips(TM) under the FGXpress label. Since the move to these higher margin products, ForeverGreen has seen an explosion in its revenues, and the brand now has the company realizing sales in almost 170 countries around the globe.
ForeverGreen achieved $17.7 million in revenue in 2013, a 41% increase over 2012 revenue, but with the newly announced forecast, the company is on pace in 2014 to triple its 2013 sales.