Herbalife Responds To Positive Court Ruling
June 3, 2014
By Tina Williams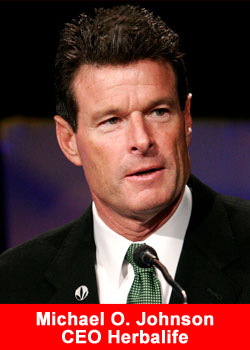 Herbalife (HLF) a leading global nutrition company, today commented on the recent ruling by the Ninth Circuit Court of Appeals in its decision in FTC v. BurnLounge, Inc.
Herbalife issued the following statement:
Today's decision by the United States Court of Appeals for the Ninth Circuit in the FTC v. BurnLounge, Inc. validates product consumption by participants as a legitimate measure of demand for multi-level marketing companies and rejects Bill Ackman's fundamental thesis against Herbalife. This ruling from one of the country's most influential courts is consistent with Herbalife's position that the widespread demand Herbalife has demonstrated for its products, by members and non-members alike, confirms that it is a multi-level marketing company with proper business practices.
About Herbalife Ltd.
Herbalife Ltd. (HLF) is a global nutrition company that sells weight-management, nutrition and personal care products intended to support a healthy lifestyle. Herbalife products are sold in more than 90 countries to and through a network of independent members. The company supports the Herbalife Family Foundation and its Casa Herbalife program to help bring good nutrition to children. The company encourages investors to visit its website from time to time, as information is updated and new information is posted.