Mannatech Restructures For International Growth
June 16, 2014
By Tina Williams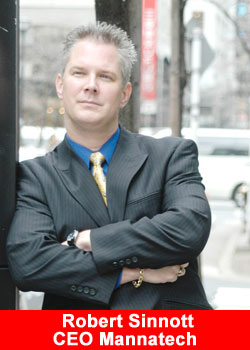 Mannatech(R) , Incorporated (NASDAQ: MTEX), the pioneer of nutritional glycobiology, and leading innovator of naturally-sourced supplements based on Real Food Technology(R) solutions, and creator of the M5M(SM) (Mission 5 Million(SM) ) social entrepreneurial movement, recently announced the appointment of Chris Simons to Regional President, EMEAA, and Patrick Park to Regional President, Asia.
Chris Simons joined Mannatech in 2008 as Director of Sales, South Africa. His roles and responsibilities quickly increased, most recently as Regional Vice President, EMEA. Prior to his time at Mannatech, Mr. Simons spent 19 years in the direct sales industry as a field leader and business manager for one of the largest independent networks of direct sellers in the world.
Over his career, he has played an integral role in launching many new markets, including South Africa, Malaysia, India, China, Turkey, Indonesia, Thailand and many countries in Europe. He has overseen the deployment of global systems incorporating events and business education platforms that have resulted in over $1 billion in revenues in those specific markets.
Chris is known for working very closely with his field leaders, and creating a market where those leaders have the freedom and support to thrive, while also building an operation that is set up for ongoing, sustainable business. Over my time at Mannatech, it's been a distinct pleasure to witness so many leaders rise up, and to work so closely with them, says Chris Simons, Regional President, EMEAA. I'm eager to support the acceleration of this leadership growth across the world.
Patrick Park joined Mannatech in 2009 as General Manager, South Korea. More recently, Mr. Park served as Regional Vice President for Asia, leading the company's overall operations in Japan and Taiwan, and was crucial in the launch and oversight of the Hong Kong market in 2013. Prior to joining Mannatech, Patrick Park served 13 years in the direct sales industry. Over his career, he has played a key role in expansion into markets including Russia, Korea, India, Indonesia, Turkey and Thailand as part of a multi-billion dollar company. He has demonstrated explosive sales and marketing leadership as well as keen operational management during his time with Mannatech.
His expertise in rolling out company initiatives in a way that resonates with specific markets has been an invaluable asset to Mannatech. In his new role, Mr. Park will oversee Mannatech's operations in South Korea, Japan, Taiwan and Hong Kong. Leading Mannatech Asia over the past few years has been very exciting, and we've just begun, explains Patrick Park, Regional President, Asia. I'm focused on maximizing the collaborative efforts in our North Asian markets, and further supporting the steady growth we've seen overall in the region.
Our goal is to always support our customers and our independent Associates at the highest level, explains Dr. Robert Sinnott, CEO and Chief Science Officer. Mannatech has experienced a shift in its core business over the past few years. Our revenue outside of North America now accounts for a larger share of our total business, and we welcome that shift. These appointments of Chris Simons and Patrick Park follow a strategic commitment to fully support Mannatech's latest growth areas.
Recently, Mannatech announced the appointment of Al Bala to President. Mr. Bala will oversee the operations led by Mr. Park and Mr. Simons. We are pleased to have some great talent to help accelerate this growth, adds Al Bala, President. Patrick Park is a powerful leader who unites and serves our Associate sales force. He is a terrific manager of our global business in Asia. Chris Simons is a fantastic operational leader who shares the passion of top Associate leaders. He has proven he can implement powerful events, strong leadership development and inspire the field to take actions to grow their business.
For the first quarter 2014, Mannatech reported that operations outside of North America accounted for approximately 52.8% of consolidated net sales (compared to 50.8% for first quarter 2013). During this same timeframe, Asia/Pacific net sales increased by 6.7%, and EMEAA (Europe, Middle East, Africa and Australasia) net sales increased by 8.8%.
About Mannatech
Mannatech, Incorporated, develops high-quality health, weight and fitness, and skin care products that are based on the solid foundation of nutritional science and development standards. Mannatech is dedicated to its platform of Social Entrepreneurship based on the foundation of promoting, aiding and optimizing nutrition where it is needed most around the world. Mannatech's proprietary products are available through independent sales Associates around the globe including the United States, United Kingdom, Canada, South Africa, Australia, New Zealand, Austria, Denmark, Germany, Norway, Sweden, the Netherlands, Japan, Taiwan, Singapore, Estonia, Finland, the Republic of Ireland, Czech Republic, the Republic of Korea, Mexico, Hong Kong and Namibia.