Mick And Vick Karshner Are Healthy Home Company's First To Car-Qualify Diamond Status
June 11, 2014
By Tina Williams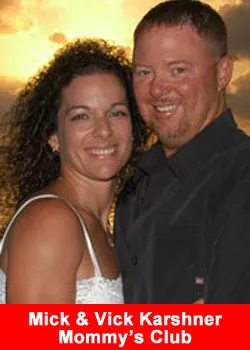 Mick and Vick Karshner, network marketing leaders and former Black Diamonds, have become Healthy Home Company's first members to achieve Car-Qualified Diamond status.
Healthy Home Company, formerly Mommy's Club, awarded a Cadillac SRX to Mick and Vick Karshner in conjunction with the unveiling of the new Healthy Home brand at their Spring Leadership Event in Dallas, Texas.
In order to be considered Car-Qualified Diamonds, Mick and Vick Karshner had to maintain a volume of at least 200,000 CV for three consecutive months, an impressive feat considering the Healthy Home Company first launched in January of this year.
Several features that set the Healthy Home Company car program apart from other programs of its type are the following:
Pro Reps have to solidify and maintain their Diamond status for three months before becoming eligible.
Pro Reps begin accruing additional commission that may be used toward the down payment of the vehicle as soon as they become an Emerald.
Pro Reps have the option to pocket the extra bonus if they decide they do not want a new car.
"What is so unique about the car program is the requirement to solidify your Diamond status for three months. While it means it may take you a little longer to qualify, it ensures your business is rock solid," said Mick Karshner. "Many programs look free, but in reality carry a good-sized down payment that is an out-of-pocket expense for reps in other programs.
This company is setting a new standard, and to be a start-up that just began in January of this year, it's an incredible accomplishment to already hit diamond!"
"We are honored and proud of the trust that Mick and Vick have placed in us to help them build their business. They've mastered the art of building, managing and maintaining a passionate network using a high-touch, high-tech approach and are dedicated to sharing our mission to make the home a healthier place to raise a family," said Bill Glynn, CEO of Healthy Home Company.
About Healthy Home Company
Healthy Home Company is a membership-based buying club that offers personal care products for children and adults, household, cosmetics and body care products made with all-natural, Ecocert and ToxicFree® ingredients. Healthy Home Company is also a business opportunity for those who use and enjoy our products and want to share them with friends and family.
We serve as a trusted resource for information on toxin-free living and serve a community of like-minded individuals who want to make the home a healthier place to raise a family.